The sum of all pixels
Nokia 808 PureView blind test: The sum of all pixels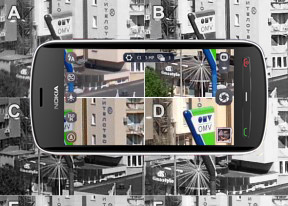 Contenders revealed
We are now officially closing the voting and revealing the real identities of the contenders.
A. Nokia N8
B. Samsung I9300 Galaxy S III
C. HTC One X
D. Apple iPhone 4S
E. Nokia 808 PureView
F. Olympus PEN E-PL2
Quite a lot of people got their guesses correct this time, but it's hardly a surprise - the 808 PureView has quite an advantage over its smartphone peers in terms of resolved detail and processing, so it's easy to tell its pictures apart.
In fact a lot of people couldn't decide which photos came from the Nokia cameraphone and which from the Olympus Micro Four Thirds camera, which is a huge compliment to the Nokia camera division on its own.
We went through your 1000+ comments trying to make sense out of all randomly phrased preferences and here's what we got. We even counted the votes from those whose comments were deleted for breaking some of our posting rules and we tried our best to remove the votes of those of you who submitted multiple comments.
Votes
Nokia 808 PureView
570
Olympus PEN E-PL2
243
Apple iPhone 4S
56
Samsung I9300 Galaxy S III
39
Nokia N8
5
HTC One X
0
The numbers are quite clear - Nokia has really managed to create something special with the 808 PureView. Matching the Micro Four Thirds camera in terms of image quality would have been impressive enough, but beating it is simply stunning.
We did expect the Nokia 808 PureView to trump its smartphone competition quite easily, but the fact that it was voted best performer by more than twice the number of people that chose the the E-PL2 was a bit surprising even to us.
Anyway, we are busy putting the monster cameraphone through its paces and we are still on track to giving you its full review some time this week. Stay tuned!