Q-Mobile isn't exactly the biggest name in the cell phone business, but this hasn't stopped the manufacturer from working hard and cranking out five new Windows Phone handsets, including a phablet with a 6" display.
The handsets boast some pretty impressive specs, especially when you consider the prices: they range from $103-$188 unlocked.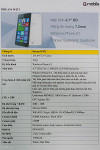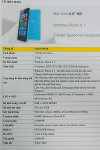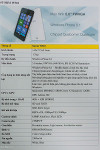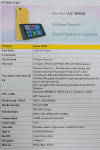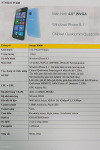 First up is the Dream W473, which packs a 4.7" HD display, 4GB of internal storage with microSD card slot support, 1GB of RAM, an 8MP primary snapper, a 2MP selfie unit, which is all powered by a 1750mAh battery. You can pick it up in either white or dark blue. ($188)
Q-Mobile's Windows Phone phablet, the Storm W610 boasts a 6" HD 1280 x 720 display, 8GB of internal storage space with microSD card slot support, 1GB RAM, with the same camera specs as the Dream W743, but with a larger battery capacity of 2600mAh. ($188)
The Storm W510 is identical to the dream, except it packs a 5" FWVGA, 480 x 854 display and a 2300mAh battery. You'll be able to pick it up in either white, green, or blue. ($164)
The Storm W410 is on the lower end of the offerings, packing a 4" WVGA display, a 5MP primary camera, a VGA front-facing unit, and an 1800mAh battery. You can get it in white, green, and yellow color options. ($117)
The Storm W408 is the least impressively spec'd of the devices, offering up only 512MB of RAM and a 1420mAh battery($103). The rest of the specs are identical to the W410. All devices sport a quad-core, 1.2GHz processor.
?
A flying fish flies, and a penguin swims. :)