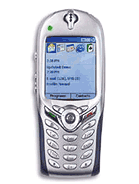 B
Good Morning...i bought this great mobile phone and i want to say that is fantastic...because of his VGA digital camera, his MP3 player and his MSN Mobile Messenger...he provide us some programs that can help us...Like GPS (Global Position in System) to guide us...etc...it is a great helpfull machine...
a
ive been using this stuff for more than 3 years now, my probz is always sayin memory full, i already removed all the files installed, please help me how to reformat this fone qtek 7070, my charger and usb charger is no longer working thats why i cant manually deleted the files in thiz system, i want your help how to reformat this, i mean like *#7370# of nokia, please......... thankz
N
hello can ya tell me if that telephon is ok, because i mean too bay it!!!
A
hi i ahve beenusing qtek 7070 for about 1 year now . its really hard to find any updates and i find a lot of bugs in the software.
can anyone help me with the upgrades.waiting for replies
mail me at adithya.v@gmail.com
J
The Qtek 7070 smartphone is a great phone but the design isnt the best, sometimes it is hard to push in the joystick to select programs.
Total of 26 user reviews and opinions for Qtek 7070.