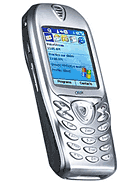 ?
i have a problem i cant find my kode how can it be fixed if i dont have a code ? this is a phone from 2002 and it hasnt been activaten in about 5 years please help me !!!!!!!!!
h
whatever you did to it .. it can be fixed by just hard reseting the device...i dont know how to do that on yours but u can find out on internet..
O
arinze, 08 Jan 2008i love the Qtek 8060 phone.i will need to know how to transfer data from the phone to other ph... moreQtek 8060 is ok as a phone for internet access, but I need the english manual to enable experience maximum satisfaction. Thanks.

reploy to ogbeta2005@yahoo.co.uk
a
i love the Qtek 8060 phone.i will need to know how to transfer data from the phone to other phones and devices through the bluetooth and infra red.also how do i install the games of my choice and what type? thanks and i am waiting.
A
Pls, I mistakenly associated the File Manager of my QTEK 8060 with the window media and since then I have never been able to access any of the phone's settings.

The problem is so serious that all I could do with the phone is to make calls and play window media.

Pls I need help on how to restore the phone's factory default settings.

Thanks in anticipation
F
while i appreciate your effort in your product,I made opinion in the past and requested for user,s manual,but up till now i have not heard from you. Could you assist me send user,s manual of Qtek 8060 to the mentioned email address, The phone is not common here but highly recomended.Iam looking forward to being a dristributorsoon.
F
I apprciate all the knowledge you put
together to be able to produce this
phone, it is simply fantastic. A rela
tion brought it for me from the U.K but
it did,t come with the users manual, so i am finding it difficult to use all the function
in it .I will be gratefull if you can send me the users manual for the 8060 in english
I am in nigeria and friends are applouseing your brand of phones.
Regards
Freeborn
m
really is nice phone , but i lost the cds and i can't get any software for this phone
Total of 12 user reviews and opinions for Qtek 8060.