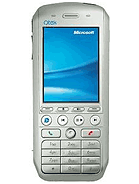 c
Great phone.. Ive got a Kjam too but prefer the 8300. Voip is perfect using woize.
d
Hey, I think this an awsome phone. I am having a problem though, with streaming audio (ie, shoutcast mp3 or 128kbps wma) over wifi. anyone have any luck?
s
does the MMS work very well ... btw whats the different between thi one and i-mateSP5m....????????????
l
I like this phone i bought it on the t-mob web and walk and it's brill. i'm a girl too, sexist as it sounds but i really get on well with it.. bought it from activmobile in mansfield.
m
Great phone i have one
Only problem is i cant get not one of all the navigation software up and running on this phone :(
Is the somone who is lucky to get navigation software to work on this phone


1
It looks a hell of a phone. Puzzles me y did they launched the 8100 model which is identical to qtek 8010? just to change the panel? Besides i wud prefer to get my hands on 8100 and reflash it with the latest windows ver. 5. But i know its gonna take a long while now. I had the qtek 8010 but sold it off cos it was a good phone but was nill on the looks factor.
j
Windows mobile 5.0 is teh best and most wanted OS in the windows mobile world, if you get chance to own one of these, go for it. it is amazing.
C
Does built-in WIFI mean that you can go to any access-point (and after connecting successfully - obviously) you can browse/download off the internet using this phone, free of charge?
Total of 31 user reviews and opinions for Qtek 8300.