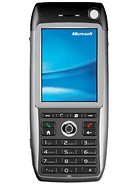 C
yes is not a pda phone but smartphone. And still lack of wifi is very important,gprs maybe cheap in your place but not free and even that in here gprs is still expensive.

why not to use wifi with skype and having free calls ?

i agree that wifi must be standart !

n73 sells because it is nokia buyers doesn't care usually it is smartphone or not because it's nokia.

Lack of wifi in smartphones usually all about operator - manufacturer procedures. Because operators don't want wifi enabled phone phones because of skype...
P
The specs. make this look like a solid phone... but I have to agree with the above comments.
?
Its not a PDA!!!Are you stupid? Its a SMART PHONE, there is a difference between a PDA phone and a spartphone. It wont sell because its a smartphone without a touch screen? The Nokia N73 is a smartphone without wifi or a touch screen....it sells, and its bigger and slower than this!

Lack of WiFi is annoying, but who actually uses it? Data is cheap enough these days, and fast enough on UMTS. All wifi does is drain your battery.
T
I mean what were these guys possibly thinking after one year of technological advancement,without WIFI and touch screen they are literally going backwards.This will not sell i`m sorry.Wifi must be standard
with pda smart phones.
s
can you view documents on this phone?i mean...if you transfer documents from the pc,can you see them on this phone?nice phone...i'm glad HTC finally considered using HTC brand...not QTEC and s**t...in romania,this phones are known as Orange SPV...i wanted to buy the SPV C600 but it's coded on orange...i;m a vodafone user...so...
P
..without WLAN??? without Infrared???
Not possible I think!

Greez Poisonspider
I
this is a handset for the masses, just for the people who want a good-looking phone with medium features and a nice performance.

i think that is the first reason for it do hot have 2mp cam and WLAN.
Total of 11 user reviews and opinions for Qtek 8600.