Guess who just committed a patch for quad-core chipset support in the Linux kernel repository. Samsung did, for their (yet unofficial) Exynos 4412 quad-core chipset.
The comment for the patch says it adds support for up to four Cortex-A9 cores. The cores will be running at 1.5GHz, same as the dual-core Exynos 4212. As you can expect, details on the new chipset are pretty scarce.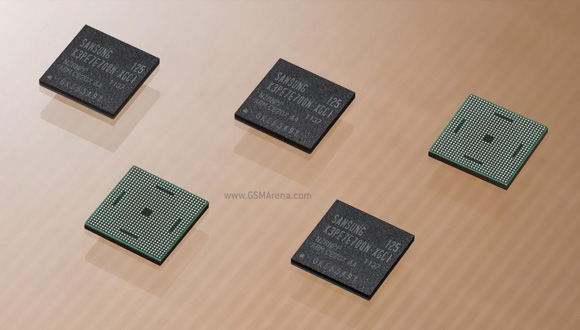 There's no mention of the GPU at all and we can only guess when the gadgets with the new chipsets will be out. Still, Samsung is probably aiming for a time-frame that lets the Exynos 4412 compete with Qualcomm's and NVIDIA's upcoming quad-core chipsets.
From the looks of it, this isn't the next-gen Exynos chipset (rumored for the Galaxy S III) that will use ARM's new big.LITTLE technology and operates as a dual-core (switching between a pair of powerful Cortex-A15 and a pair of energy-efficient Cortex-A7 cores). There's talk that those new chipsets will be labeled Exynos 5xxx.
v
Hi, can someone tell me please... today I buy samsung s3 and how can see that I have exynos processor? On quadrant benchmark info pad say that is: hardware:SMDK4X12... Everything work ok, but iam confused about that... how can check is exynos proce...
?
april 2012....non 2013..
t
if you look on pc benchmarks there is a tab saying cpu technologie-x nm,now the average number for pcs is 45,exynos has 32,a quad architecture means real pc power and less battery usage.Or else shiny smooth os and software on a 1080p or more res scre...
ADVERTISEMENTS