Qualcomm recently announced the first quad-core chipset with Windows Phone 8 support and Nokia may already have a phone with it in the works according to GFXBench results. The promised GDR3 update should bring quad-core and 1080p screen support.
However, the Nokia device that ran the benchmark had screen resolution of 720p, suggesting this might be a separate update.
The GPU of the chipset was Adreno 305, but unfortunately GFXBench didn't detect CPU clockspeed or the amount of RAM.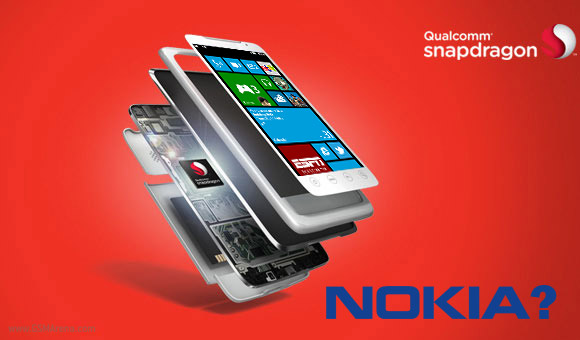 The Snapdragon 400 chipset that Qualcomm announced was a mid-range model with four Cortex-A7 CPUs at 1.2GHz and LTE support. Qualcomm also has Krait 300-based quad-cores with Adreno 305, but it's not clear if they support Windows Phone 8 and without CPU clockspeed it's hard to guess which one it is anyway.
The benchmark is also mum on the name, but it confirms Nokia as the manufacturer and Windows Phone 8 as the OS. There's been some talk that the Nokia EOS will pack a quad-core CPU, but this could be a completely different device (or even a fake entry altogether).
Thanks for the tip, Vignesh!
?
Hahahaha How about Windroidzen Windows-Android-Tizen)? Nokia builds great hardware, they're just clueless on the os side. Nokia, you had a great core os with Symbian (power management, stability, multi-tasking), too bad you couldn't ...
D
Buttons at the bottom saying 'droid / HTC Evo 4G , but the screen says WP8. Genius ....
ADVERTISEMENTS