It`s now possible to run the QUAKE III Arena on your Nokia smartphone. And that`s not all - you can also use a Bluetooth keyboard or mouse for playing. The only condition is to have a S60 3rd Edition smartphone equipped with a TI OMAP 2420 processor (Nokia N95 8GB, Nokia N82 and Nokia E90).
Developer of the first ever QUAKE III Arena port is Olli Hinkka who is also the developer of some of the best previous QUAKE ports for Symbian phones. This time he decided to enable a full Bluetooth keyboard and mouse support to achieve a better gameplay, which is otherwise unreachable due to the rather uncomfortable phone controls.
There`s also a possibility to run a game server on the mobile phone to enable multiplayer gaming.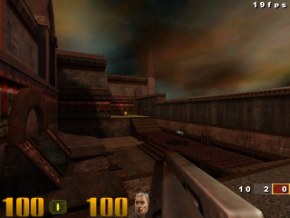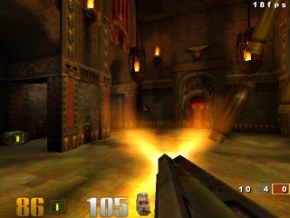 Compatible with the QUAKE III Arena port are the S60 3rd Edition phones powered by a TI OMAP 2420 processor. Those include the Nokia N95 8GB, Nokia N82 and Nokia E90.
Despite having the same chipset, the now elderly Nokia N95 isn`t among the compatible models as it has less RAM than the N95 8GB (half the amount, actually).
Ok, Ranger, go draw some blood - QUAKE 3 style!
s
i want to download in 2019
?
Where did you get that false information? Samsung GT-i8510 INNOV8 has 330mhz CPU, and does not have Graphic Accelerator.
ADVERTISEMENTS