Qualcomm announced its first 64-bit mobile chipset – the Snapdragon 410. Curiously, the SoC is not a high-end powerhouse, but one designed for devices with sub-$150 price tag.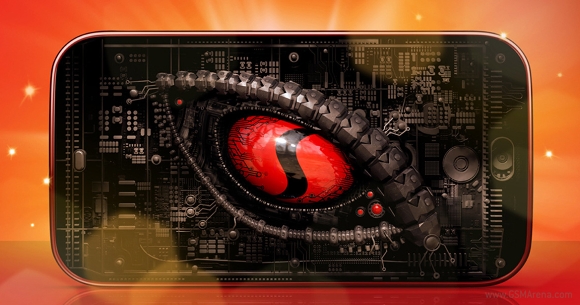 Alongside its 64-bit capability, the Qualcomm Snapdragon 410 will also bring 4G LTE connectivity to the masses. Manufactured using a 28nm process, the chipset will come with Adreno 306 GPU, as well as support for 1080p video playback and up to 13MP camera units.
Furthermore, the new silicon by Qualcomm will support Dual and Triple SIM configurations. In addition to LTE, connectivity options will include Wi-Fi, Bluetooth, NFC, and FM radio. GPS, GLONASS, and China's new BeiDou standard will cover location services.
The Qualcomm Snapdragon 410 will support all major mobile operating systems including Android, Windows Phone and Firefox OS. Sampling of the SoC will begin by device manufacturers in the first half of 2014. The first commercially available devices are expected in the second half of the same year.
D
For everyone thinking 64 bits is to access higher ram, you're wrong, current ARM chips can access ram up to 40bit addressing, which is way higher than 4GB, also to ifans who thinks 64bits would give much more performance it can give a little bump but...
D
I thought that they can read 4GB or higher, not that the need 4GB. I could be wrong. I bet they will have a phone with 4GB of ram to go along with the 64bit processor just as a marketing gimmick.
E
Qualcomm, which acts as a supplier to handset-makers, will soon be trying to convince them to buy 64-bit chips. Little wonder, then, that Qualcomm's press relations team quickly repudiated Mr Chandrasekher's claim that beyond being able to support mo...