Qualcomm has announced three new chipsets at MWC this year. The first is the Snapdragon 801, which as you can tell, is a minor update to the current Snapdragon 800. The 801 is very similar to its predecessors but improves on a handful of key things. The CPU clock speed has been bumped from 2.26GHz to 2.45GHz, the GPU clock speed from 450MHz to 578MHz and the memory bus from 800MHz to 933MHz.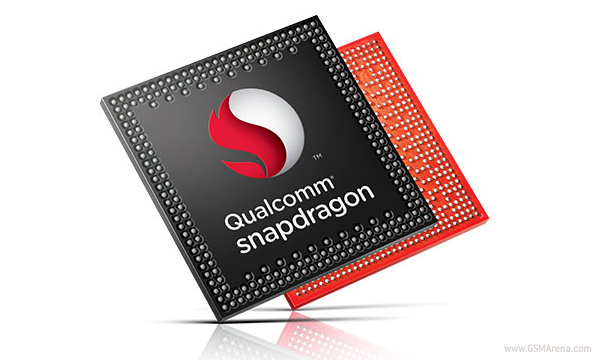 Along with these minor changes, the new Snapdragon 801 also adds support for the eMMC 5.0 standard, which allows the use of faster embedded flash storage, such as the new SanDisk iNAND Extreme.
The Snapdragon 801 is expected this quarter and will likely make an appearance on the upcoming Samsung and HTC flagship devices.

Next are the Snapdragon 610 and the 615, both of which are Qualcomm's newest 64-bit chipsets. The 610 employs four 64-bit ARM Cortex A53 cores along with Adreno 405 GPU. The 615 doubles the core count, going for an eight core A53 configuration with everything else being identical to the 610. Qualcomm has not released the clock speeds on the CPU and GPU. Expect to see these in devices in the last quarter of 2014.
P
Qualcomm if you read this please make a 6 core variant. Two 400 krait cores as dual 800 krait and rest 4 cores A7 for low consumption target. SD 802 or SD 650. 4 a7 independent cores for everything like mediatek and dual 800 krait for games and pow...
i
610 is a idiotic move and qualcomm thinks of pricing it more.customers are not idiots
i
they should not have released 610.why 610 instead it should have been 415.the difference between 410 and 610 is very less.instead they should have increased the 410 features.
ADVERTISEMENTS