Samsung has an advantage in chip making and it's starting to snowball – now even Qualcomm may switch to Samsung's foundries to manufacture the upcoming Snapdragon 820 chipset. The current 810 is built by TSMC (which also produced previous Snapdragons), but it has been underperforming.
Qualcomm rushed to add 64-bit capability to its chipsets, which led it to use the standard ARM Cortex cores instead of the next generation custom chips – those just weren't ready. Still, Samsung is using the same Cortex-A53 and A57 in its Exynos chipset and it's getting better results, thanks to the 14nm manufacturing process compared to TSMC's 20nm.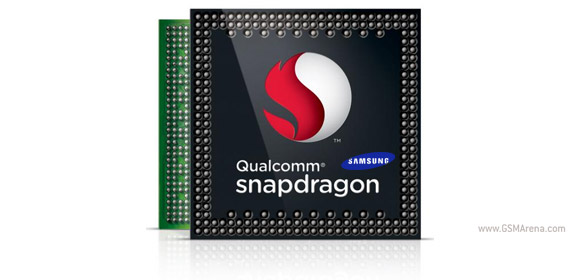 Snapdragon 820 will mark the return to custom Qualcomm cores, sporting the 64-bit ARMv8 instruction set, those are dubbed Kryo and are expected to power flagships in 2016. Even if the company manages to make cooler-running cores than the ARM designs, it still wants the advantage of the smaller manufacturing process.
Qualcomm also wants back into Galaxy flagships – those sell tens of millions, but Samsung will need convincing to switch away from the Exynos, which reportedly saves on licensing fees. Exynos uses an external modem though, which is pricier than having it integrated into the chipset like Snapdragon designs.
Neither Samsung nor Qualcomm have officially confirmed the move yet, but this cant' be good news for TSMC. Apple will also turn to Samsung for the A9 chipset for the next-generation of iGadgets.
D
I hope and Nexus 5 (2015) contained this chipset and 4 GB LPDDR4 ram !!!!
s
Taiwan does not make cheap plastic phones. Samsung sucks. Only Taiwan makes premium quality and world leading products.
ADVERTISEMENTS