Qualcomm isn't new to renaming products, in fact it has done it quite a few times in the past. At one point the company was changing its naming conventions after each generation.
Few years back Qualcomm introduced the Snapdragon S4 and renamed the prior models to S1, S2, and S3. Later the S4 chip was divided into categories - Play, Plus, Pro, and Prime. After the premiere of Snapdragon 800 the previous series were once again renamed to Snapdragon 200, 400, and 600.
It seemed Qualcomm has finally settled down with this naming convention, but the chip manufacturer is still in an adventurous mood after all. Last February Qualcomm introduced the upgraded Snapdragon 618 and 620 platforms with hexa and octa-core processors. As of today those same chips are known as Snapdragon 650 and Snapdragon 652.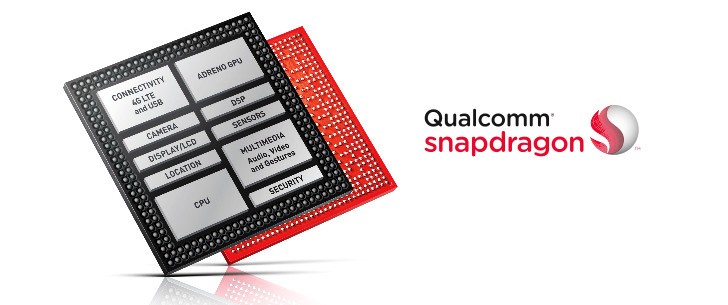 Qualcomm says the change of name was needed in order to differentiate the new chips from the older Snapdragon 615 and 617 generation. The 650 and 652 models utilize new processors, new GPUs, new models, and improved camera capabilities. Thus they need а bigger jump than the initial names suggest. We can't help but wonder why it took them 10 months to figure it out, though.
The Snapdragon 650, previously known as 618, features a hexa-core processor (2x 1.8GHz Cortex-A72 and 4x 1.2GHz Cortex-A53), while the Snadragon 652, previously known as Snapdragon 620) has an octa-core CPU (4x 1.8GHz Cortex-A72 and 4x 1.2GHz Cortex-A53). Both chip come with a new Adreno 510 GPU supporting Quad HD screens, 4K video recording support and LTE Cat.7 connectivity.
The first smartphone to run on the Snapdragon 652 (620) is the upcoming Samsung Galaxy A9, which leaked recently. More upper-mid-rangers running on those chips are expected to be announced early next year.
?
what's the processors ipc
h
The 650 Gpu performance Might not be up there with the 430 or 418 but its cpu performance kills the 808 and the 810 And even the 7420