Qualcomm Snapdragon 855 possibly benchmarked, matches Apple's A11 Bionic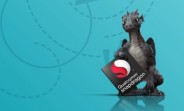 Qualcomm's Snapdragon 845 chipset powers pretty much every flagship Android device that isn't made by Huawei or Samsung this year, but it is pretty old at this point, launching on the Galaxy S9 this spring.
Its successor, tentatively called Snapdragon 855, may have just been benchmarked inside a development board. The Geekbench listing doesn't give us the chipset's name, only its codename - "msmnile".
It was paired with 6GB of RAM on the test device, which ran Android 9 Pie. Its multi-core result of 10,469 matches what Apple's A11 Bionic SoC usually manages to accomplish. That's what powers last year's iPhones.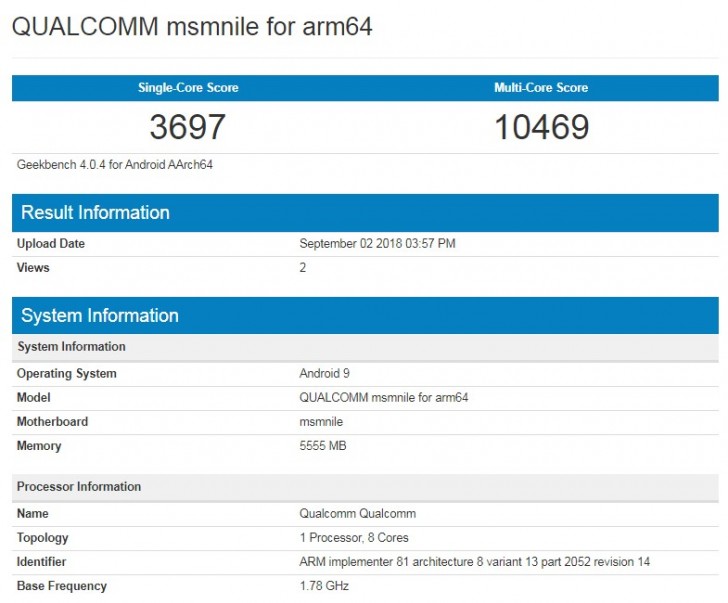 On the single-core score side Qualcomm's next chip still can't match Apple's, but it is getting closer - 3,697 compared to around 4,300 for the A11. That said, Apple won't be sitting still, and it's pretty much a given that the A12 SoC it will introduce in the upcoming iPhones (due to be revealed on September 12) will perform even better than the A11.
So, even if this is the Snapdragon 855, by the time it hits the market in actual shipping devices next year, it's reasonable to expect that it will still be behind Apple's latest and greatest when judging by this metric alone.
There's also the possibility that "msmnile" isn't a chip intended for smartphones at all, instead showing up on Windows devices. Qualcomm and Microsoft have already been working on Windows on ARM for a while, and this might be the next SoC for that endeavor, it's impossible to tell at the moment for sure.
For what it's worth, the test device with "msmnile" at the helm has also been spotted at HTML5test, where its Chrome Dev browser scored 510 out of 555 points.
?
You are further showcasing your lack of basic knowledge. Android doesn't need to switch kernels in order to run on Apple A11, as Linux kernel is already compatible with ARMv8.
I know that Android is Open source and does not need reverse engineering. However I did not do a full RE on Android. It's just to understand how the "heck" do I make it work with a kernel it's not supposed to work with. Do tell though, Mr. Einstein...
?
All rhetorics, nothing of substance. You've already showcased your contextual naiveté and simultaneously ousted yourself as a lier by claiming that you reverse engineered an open-source OS, which is a laughable statement by all means. Enough s...