Qualcomm has announced today a new generation Snapdragon 805 chipset with better 2.5GHz quad-core processor and 4K graphics.
The Snapdragon 805 delivers 4K display support in addition to the 4K video recording support, which was already available on the Snapdragon 800. More interestingly, the new chipset features a brand new Adreno 420 GPU, which has 40% more processing power than the previous generation Adreno 330 chips.
The latest Snapdragon 805 chipset also comes with an improved quad-core processor. The cores have a new Krait 450 architecture and have a maximum clock speed of 2.5GHz and memory bandwidth of up to 25.6GB/s. The Krait 450 is still a 32-bit processor, so we guess there is one more generation hardware to pass before Qualcomm outs 64-bit processor cores.
Qualcomm has also embedded a completely new modem called Gobi 9x35. It's manufactured on a 20nm process and is smaller, more power efficient, and, of course, faster. It supports LTE Category 4, dual-band WiFi ac and even allows 4K video streaming via Wi-Fi.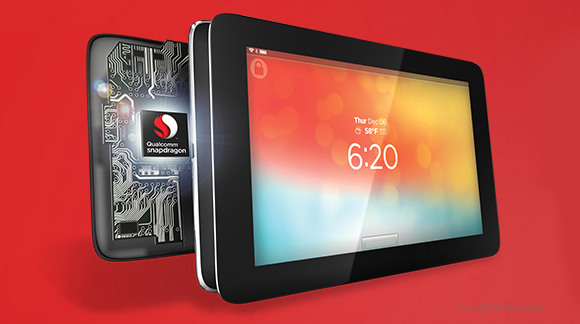 Finally the new Snapdragon 805 chipset incorporates a new dedicated camera processor, which will significantly increase camera speed and might even help boost image quality. It also uses the gyro sensor to stabilize the captured photos.
Qualcomm is ready to mass produce the Snapdragon 805 chips and we should see them in commercial devices in the first half of next year (the first ones will probably debut at CES in January and MWC in February).
The Snapdragon 805 seems like a decent upgrade over the Snapdragon 800, but we are yet to see if it will be able to dominate the competition the way its predecessor did.
D
I think Samsung need to do Samsung Galaxy S4 with Snapdragon 805, for S4 fans
A
Samsung galaxy S5 LTE A is the first device with S805 nd adreno 420 ..
S
I just bought 2 Note 3, 2 week ago. Here come the S805 AWWWW!!! Even for S800 everything work flawlessly no hiccups. I bet HTC will the 1st to put the new S805
ADVERTISEMENTS