Earlier, Qualcomm announced a Snapdragon 845-based VR platform and today the company unveiled the developer kit. It consists of a VR headset and new software to aid developers in creating "truly immersive experiences". It also supports HTC Vive Wave, so it can run the same apps and games as the Vive Focus.
The headset supports room-scale movement with 6 degrees of freedom. It is fully wireless too and uses "inside-out" tracking, meaning it doesn't require external hardware (lighthouses and such). It features a boundary system that will help devs navigate users away from real-world boundaries.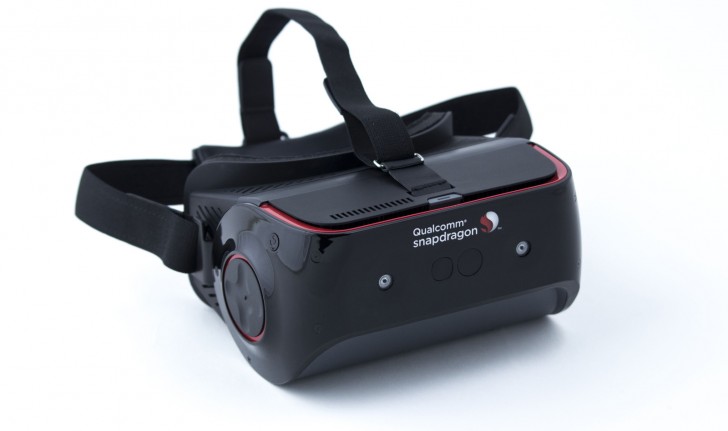 Interestingly, the headset uses Tobii's EyeCore eye tracking system. This enables Adreno Foveation, Qualcomm's implementation of foveated rendering (it increases resolution in the area you're looking at, reduces it elsewhere to lighten the computational load). Even the $799 HTC Vive Pro doesn't have foveated rendering.
The Snapdragon 845 VR development kits will be available in the second quarter of this year, there's no word on pricing.
Uhm. Yes. Meant microseconds. Not Miliseconds. Damn Autocorrect (microsecond: 1 millionth of a second)
?
ehh, wont it be puke festival? don't really understand about technical stuff but I thought most half decent monitor have 2ms respone time while even cheap led monitor has 8 ms?.