Qualcomm has announced that it will be partnering with Samsung to manufacture the upcoming Snapdragon 835 mobile processor. It will be based upon Samsung's newest 10nm FinFET process, making it the smallest of its kind.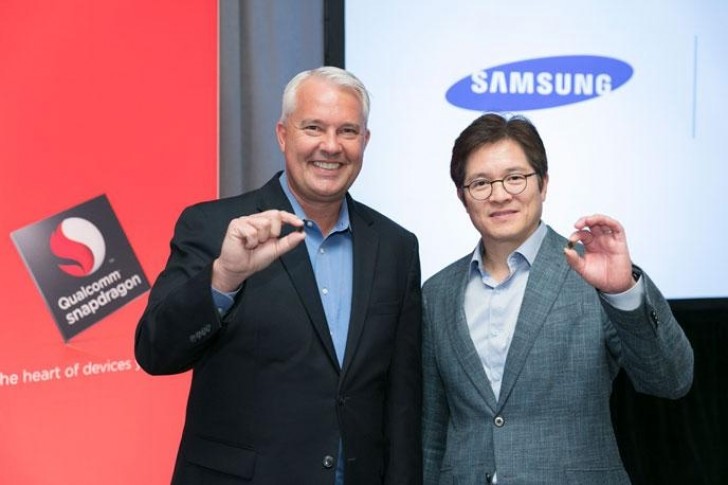 According to Qualcomm, the new 10nm FinFET process is up to 30 percent more area efficient and offers 27 percent improved performance or 40 percent less power consumption. The reduced footprint will allow hardware manufacturers to make smaller devices or include other components.
The new processor will also be the first to include the new Quick Charge 4. Qualcomm claims Quick Charge 4 provides 20 percent faster charging and 30 percent higher efficiency than Quick Charge 3, thanks to its Dual Charge parallel charge technology. It also supports USB-C and USB Power Delivery standards, which, we assume, means you will be able to fast charge USB-PD devices such as last year's Nexus and the new Pixel phones, as well as the new USB-C MacBooks using a Quick Charge 4 charger.
Quick Charge 4 includes third generation INOV or Intelligent Negotiation for Optimum Voltage, which now provides real-time thermal management. Qualcomm is also introducing two new power management ICs, the SMB1380 and the SMB1381, which have low impedance, up to 95% peak efficiency, and advanced fast charging features such as battery differential sensing.
The Snapdragon 835 is expected to be in devices in the first half of 2017.
D
Keep dreaming. It's not a bad thing.
?
"reduced footprint will allow hardware manufacturers to make smaller devices" "make smaller devices" lol
A
So... you clearly don't have a fast charge phone. It's damn tight yo