Razer has taken a leaf out of Logitech's book and introduced its own truly wireless mouse technology that gets its power from the mouse pad. Called the HyperFlux, the technology includes a compatible mouse pad and mouse that work together to ensure you never have to charge your wireless mouse again.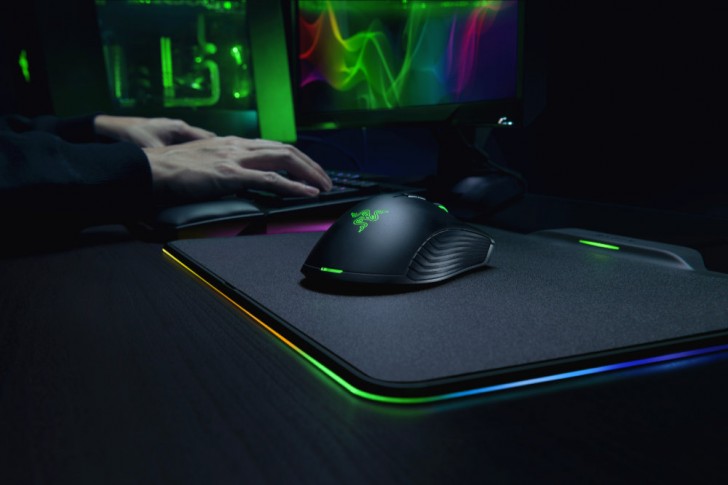 Razer's approach is similar to Logitech's but not identical. The mouse is still getting its power from the mouse pad. Unlike the Powerplay system, however, the mice in Razer's HyperFlux don't have a battery so that mat isn't charging a battery that in turns powers the mouse but rather powering the mouse directly.
This has two advantages. First, the mouse can be lighter as it does not include a battery anymore. Second, you never have to worry about running out of power while gaming. While Logitech's technology is good, there is a chance the internal battery will run out and the charging system won't be able to keep up with the usage, meaning you will have to take a break and let it charge for a while. The disadvantage with Razer's system, obviously, is that the mouse will only work on its own mat, unless you want to plug the cable in and use it as a wired mouse.
The HyperFlux system currently includes the Mamba HyperFlux mouse and the Firefly HyperFlux mouse pad. As with Logitech's system, you plug the mouse pad into your computer, which will then provide the signal to the mouse as well as power it. Firefly also supports Razer's Chroma RGB lighting.
The Mamba HyperFlux and Firefly Hyperflux combo is priced at $249, similar to Logitech's more expensive model, and will be available sometime this quarter.
?
Mouse with batteries -but you still need to connect batteries to power to charge it- Haters always gon hate. C'mon.. Razer solution is very usefull. Stop crying for everything
a
I think It is a Wacom patent, and Razer should have paid them a lot to.
D
Man then explain me why my first razer mouse lasted 12 years? Now i am using Naga hex league of legends edition and from time of purchase its still working like brand new. Same for their mousepad and Kraken headphones.