Razer launches Nintendo Switch-style Junglecat mobile game controller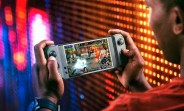 Razer has launched two new accessories for smartphones. The first of them is the Junglecat, a controller designed for smartphones but that also works with desktop computers.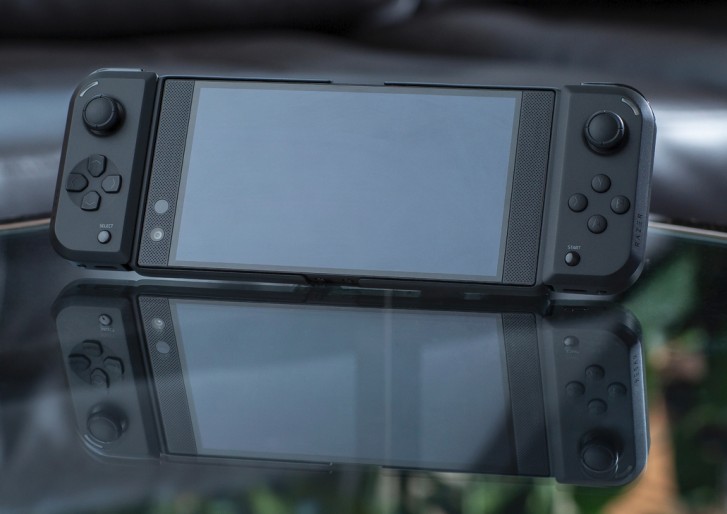 The design of the Junglecat is very similar to the Joy-Con on the Nintendo Switch. It can be used two ways; you can attach it to the sides of the supplied smartphone case and then plug your phone into the case. Or you can attach the controllers to the controller grip and use the Junglecat with non-supported Android phones and Windows PCs.
Unlike the Joy-Con, you cannot use the two halves among two people for a two-player experience. Then again, there aren't really any games which accept inputs from two controllers on mobile.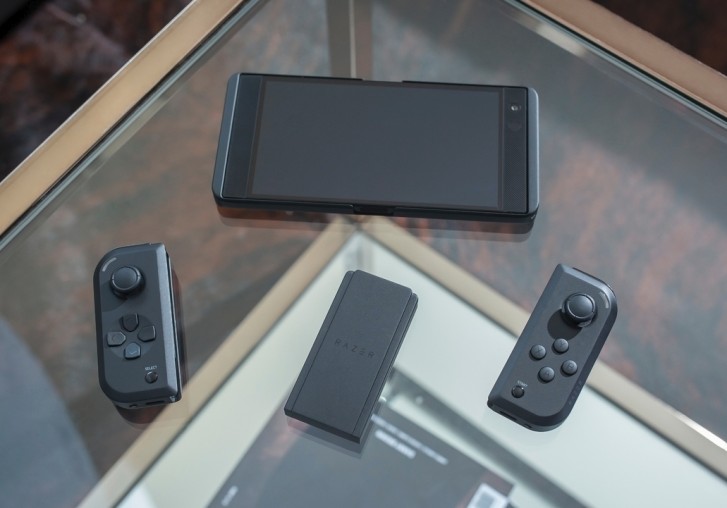 Unfortunately, the case designs are limited to Razer Phone 2, Samsung Galaxy Note9, and Samsung Galaxy S10+ in the US and Razer Phone 2, Huawei P30 Pro, and Samsung Galaxy S10+ in the rest of the world.
For other smartphones, you have to use the Junglecat with the controller grip only. And there's no support for iOS at all, which is ridiculous considering iOS still gets many games first and has excellent controller support built-in.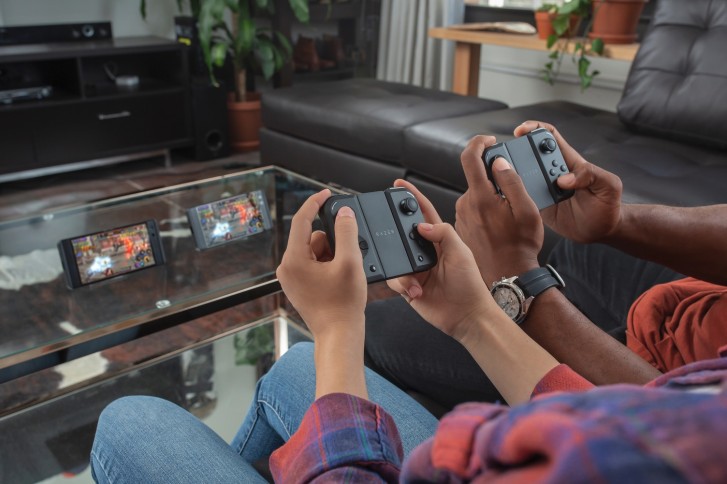 The Junglecat works over Bluetooth and Razer promises very low latency. It has four front buttons, two shoulder button and one analog stick on either side. It charges over USB-C (there's a port on each controller) and has 100 hours of battery life.

The Junglecat also comes with the Razer Gamepad App, which shows you all your installed games. It then allows you to tweak the controls for each game and remap the buttons as needed. You can also adjust the analog stick sensitivity to whatever suits you best.
The Razer Junglecat is priced at $100/€120 and is now on sale.
A
Apple took one look at this thing and was like "nope no support for you!" then a few months later they will unveil their copy of this! OwO
h
HAHA they couldn't even make them look comfortable in the pictures lol
?
I want this product, but not at this price. I'll wait until it drops below $70.
ADVERTISEMENTS