The Razer Phone 2 is coming this year, and that much has already been confirmed by the company making it. We've also seen a couple of benchmarks revealing a few of its specs, and now it's time for the first leaked press render showing it. Ready? Here it is.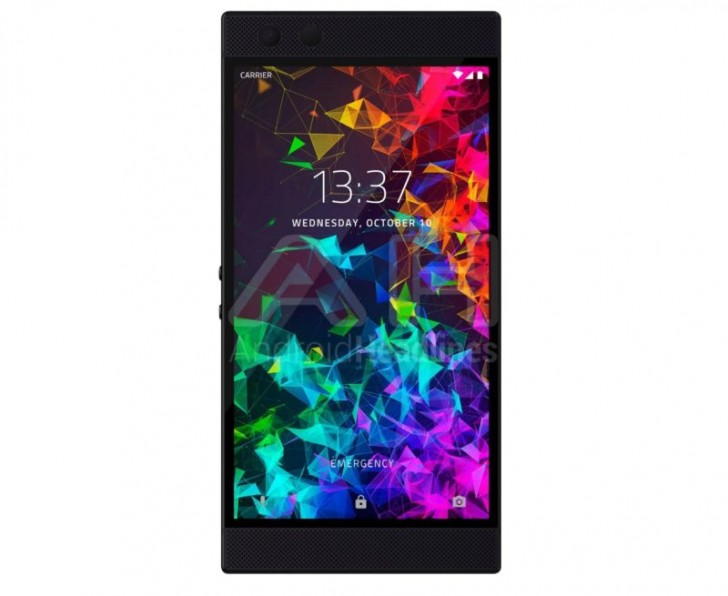 No, that's not the original Razer Phone from last year. Seriously. Here they are in another shot, side by side, first gen next to second gen. Can you tell which one is which?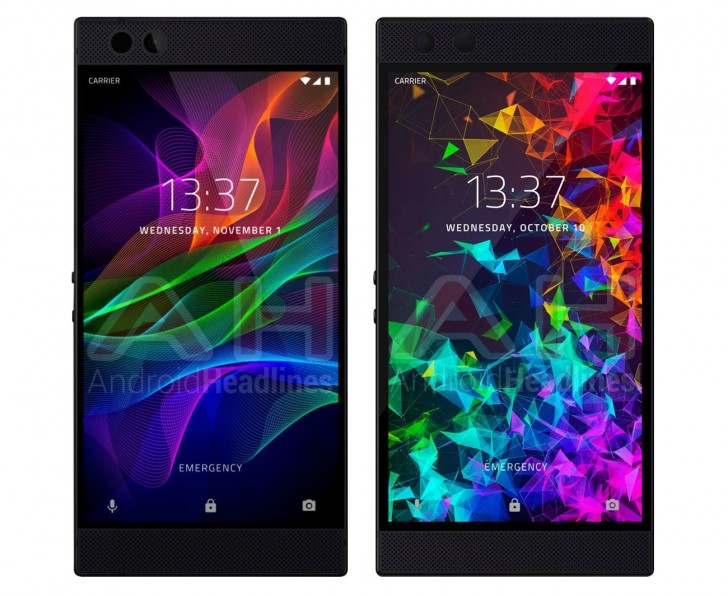 Spoiler alert: that's the Razer Phone on the left, and the Razer Phone 2 on the right. So if you were expecting big changes in design - or any changes in that department, really - get ready to be very disappointed. The blocky look is here to stay for at least another year.
Oddly enough, the side bezels on the newer model seem to be a tiny bit larger than those on its predecessor's screen. Usually successors go the exact opposite route in the mobile world. Anyway, if you look real close you might also notice that the alignment of the front-facing camera setup has changed ever so slightly.
On the other hand, the Razer Phone 2 has been rumored to sport Chroma LED effects, so your notifications could get very colorful. On the inside expect to see the Snapdragon 845 SoC, paired with 8GB of RAM, and up to 512GB of storage. The units that got benchmarked already ran Android 8.1 Oreo.
Given the date on the screen in these renders, we assume there's a good chance that the Razer Phone 2 will be unveiled on October 10.
Man i dont bash Sony for raising my ego i do it for purpose which is huge price compared to manufacturing price. Same like Samsung and Apple do. I dont expect they will go as low as xiaomi to have 5-10% profit but lets say 25% not 400%. For a p...
?
Yes man, I know what are the advantages of Razer. I even have a Razer laptop with accesories at home, BUT you cannot deny that this phone looks pretty much like a Sony (which is one reason I love this phone). The reason I made the comment is that I a...
ADVERTISEMENTS