Razer has sent out invites for a launch event to be held in Hollywood on October 10 and you can bet a Razer Phone 2 is coming. How do we know?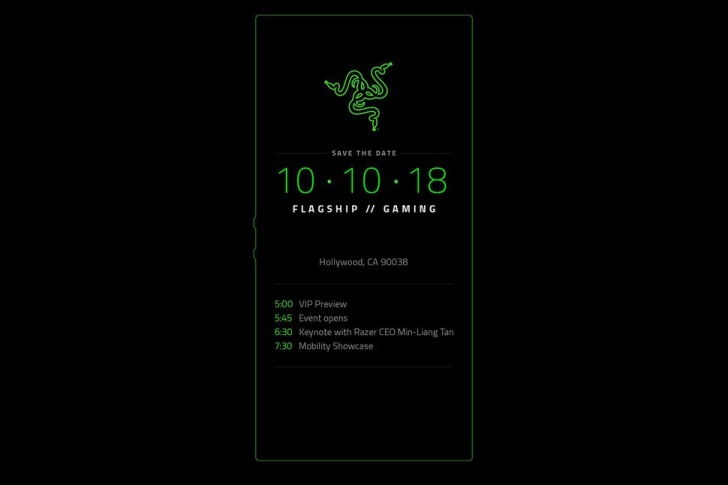 Well, the invite has the boxy rectangular outline of the company's first phone stamped on it, which, it seems, is going to be the outline of the company's second phone as an earlier leak showed. That, plus the fact that the render from the other day had the October 10 date showing on the lockscreen.
The keynote will kick off at 6:30, presumably p.m., with early previews for select folks scheduled for an hour and half earlier.
October is shaping up to be pretty action-packed, with the LG V40 ThinQ coming on October 3, the Huawei Mate 20's announcement on October 16, the Pixel 3 in between on October 9, and now the Razer phone the day after.
?
Believe it or not, there are people who can buy things in this world. Don't hate.
?
Hope the launch will also coincide with some cool accessories