The Razer Phone is tied up in the gaming associations of its parent company, but there's another way to look at it – a competitively priced Android flagship. Believe it or not, you don't have to pay $1,000 for a Snapdragon 835 chipset and a 5.7" QHD screen (120Hz screen at that).
Instead the pricing is as follows: $700 in the US, €750 in Europe and £700 in the UK. Pre-orders should start any moment now and sales in the launch countries kick off on November 17.
Razerzone.com will be selling the phone online in the US and Canada, the United Kingdom and Ireland, Germany, France, Denmark and Sweden. In the US, you can also grab it from Amazon.com or select Microsoft Store locations.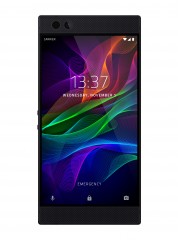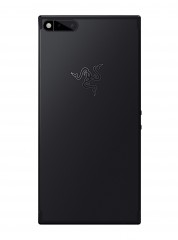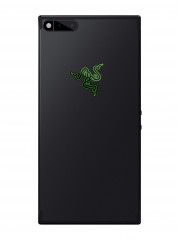 Razer Phone • Razer Phone Specia Edition
In Europe, carrier Three will be offering the Razer Phone in the UK, Ireland, Denmark and Sweden. Note that this is for the plain version with a white Razer logo on the back.
Hardcore fans may want to grab one of the 1,337 Special Edition phones (yes, really, "1337"). Those will feature a green logo (sadly no LEDs) and will be available from Three in Europe and Razerzone in the US and Canada (plus the Razer Store in San Francisco).
T
amOLED screens can't run at 120hz - The phone focus is aimed at a niche market of gaming junkies.
B
700$ in US 750 EURO(875$) - in Europe W H A T ???