RCS live across more Sprint devices with newest version of Google Messenger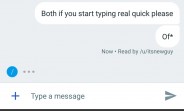 A couple of Redditors have found that the newest version of Google Messenger (2.0.768) displays the option to enable 'Enhanced messaging' for a few Sprint devices. Among them, The Moto G4 Play, LG V20, LG G4, and a Nexus 5X. We tried to do the same with our HTC Bolt review unit, but the feature was a no-go. Likewise, some Redditors reported mixed results, so the feature isn't really available to all just yet.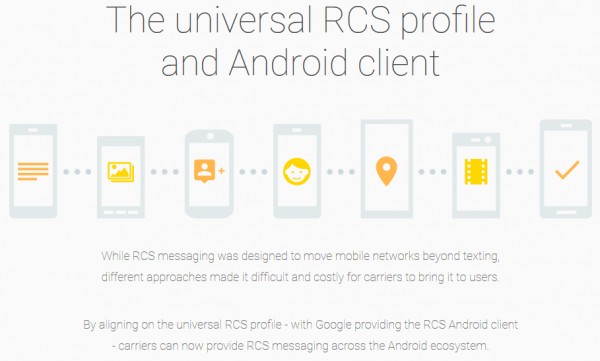 If you haven't heard of RCS (Rich Communication Services), it's basically the iMessage of Android. A new protocol for sending text messages that will succeed the outdated platform that is SMS (Short Messaging Service). SMS only allows for 160 characters, and doesn't support the transfer of large files. This is why internet messaging services have become popular over the past few years.
Here is where RCS shines: read receipts (even with group chats), typing animation when the recipient is responding, and much larger file transfer sizes. In fact, we contacted Redditor u/9710 and he told us he was able to send a 6 minute video in 1080p through RCS. The file was compressed in size before reaching its final destination at 73MB, so it was presumably compressed to 720p.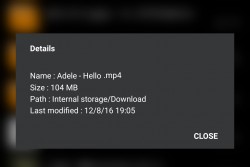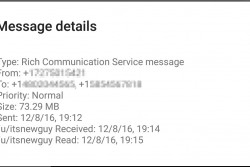 Before and after sending the file
Previously, only Google Pixel devices had reports of RCS becoming enabled in Google Messenger, though it only worked for a small number of folks as the network update trickled through. While that's still the case, more users are finding the improved messaging service to be fully functional on Sprint devices. If you want to download the update, you'll have to sideload it from APK Mirror.
A big shoutout to Tim for helping us with the screenshots!
?
Does it work even without internet? Does it support dual sim phones and recognizes which sim is sends the message?
?
Oh no! Not that! Maybe they'll discover your favourite brand of cereal!
D
It also works on the HTC One A9. Just installed and enhanced features are available.
ADVERTISEMENTS