The Really Blue color option for the Google Pixel was launched as a limited edition in the US and it tends to sell out. So Brits who don't fancy the Quite Black and Very Silver colors might want to be quick about this - pre-orders for Really Blue Pixels start today and will go on while stock lasts. Google has partnered with carrier EE and retailer Carphone Warehouse, which will have units on hand starting from February 24.
EE is offering £46/month plans for the 32GB Pixel and £51/month plans for the larger Pixel XL (again with 32GB storage). You're in for a free Google Daydream VR headset, plus 10 BAFTA-winning movies. The mobile plan includes unlimited texts and calls along with 7GB of data (up to Cat. 9 LTE). Wi-Fi calling is also included.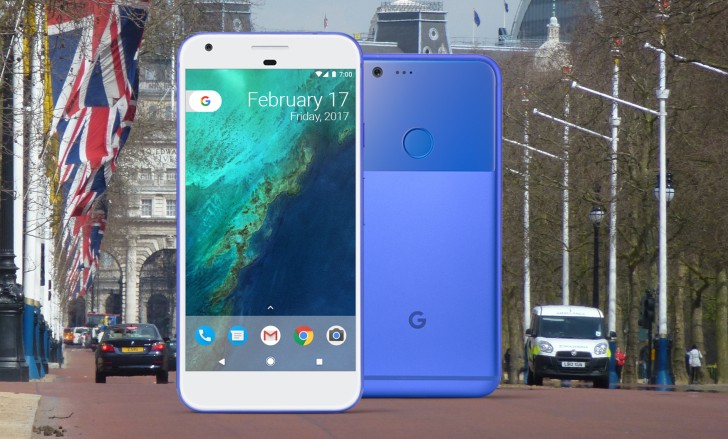 For SIM-free units, head to Carphone Warehouse - there the limited edition Really Blue Pixels cost as much as the regular black and silver editions. That's £600 for a 32GB Pixel and £720 for a 32GB Pixel XL.
"Launching just in time for London Fashion Week, Pixel "Really Blue" is the bold and youthful sibling to the Quite Black and Very Silver colours. Our goal for Pixel was to create a simple and smart design in a beautifully crafted case and we hope "Really Blue" will appeal to the fun and stylish fashionistas among us."
- Rachael Roberts, Industrial Designer at Google
ADVERTISEMENTS