Realme has unveiled its 108 MP camera technology on March 2, and the company revealed it will come with the Realme 8 Pro. This also means there is a Realme 8 in the works, and Madhav Sheth, CEO at Realme, has confirmed such a device exists.
The executive posted a photo of the phone and its retail box, essentially revealing all major specs and phone features.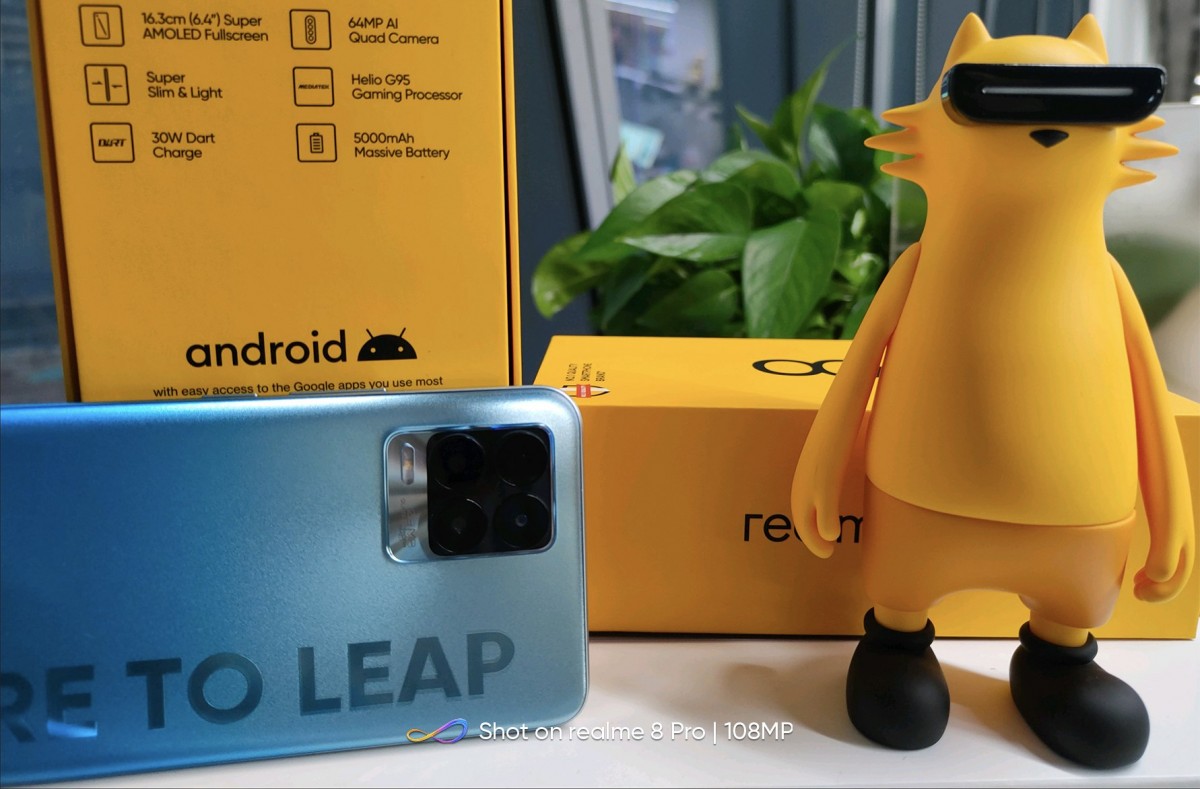 The Realme 8 will come with a 6.4" Super AMOLED screen, which will be a first for the midrange series - up until now, the phones had LCD. The chipset will be Helio G95, which isn't really an upgrade because it also came in the Realme 7. Other specs the Realme 8 inherited from its predecessor is the 5,000 mAh battery with 30W Dart Charge.
The camera once again is 64 MP, but the overall design of the setup is different - now we have four shooters in a square formation, accompanied by a dual-LED flash underneath. The back panel also has the huge sign "DARE TO LEAP" that Realme keeps putting on the phones for some reason.
Interestingly enough, the photo is taken with a Realme 8 Pro, as evident by the watermark, but the image itself is nothing spectacular - it managed to focus on a tiny part of the retail box.
However, the camera setup of the Realme 8, the specs on the retail box or the face/sunglasses of the cat are not on focus, raising questions about what exactly is the 108 MP technology doing and why is it so hard to provide a clear image in a controlled environment.
?
How much realme 8 of open market ?
H
While Xiaomi is now competing with the Samsung A series, Realme decided that their phones' next look will compete with Poco X3. Y u c k.
ADVERTISEMENTS