Realme Buds Air Neo TWS earphones are coming on May 25, price leaked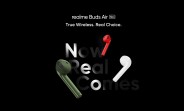 Realme unveiled the Buds Air true wireless earphones last December and today the company announced it's bringing new TWS earphones on May 25, dubbed Buds Air Neo.
Realme also set up a promo page on its official Indian site, revealing the Buds Air Neo's design and features.
At first glance, the Buds Air Neo look like the regular Buds Air, but upon closer inspection you can notice the silver ring found on the stem of the Buds Air is missing from the Buds Air Neo and the dual microphones aren't visible either, meaning it may not come with Environment Noise Cancellation (ENC) technology.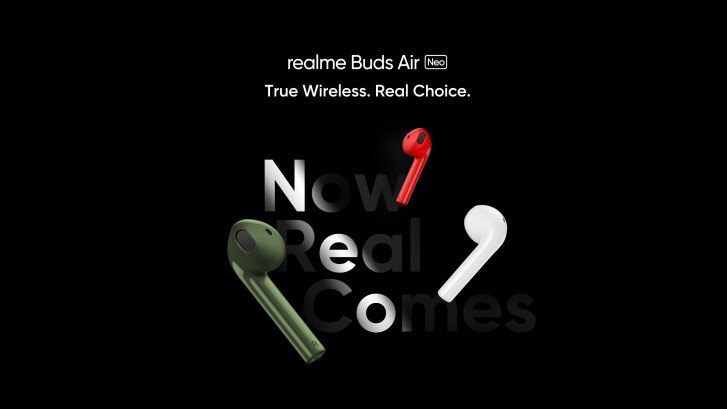 The Buds Air Neo will pack 13mm Large Bass Boost Driver and have three color options - White, Red, and Green. The last one appears to be the same shade as Realme Band's green variant.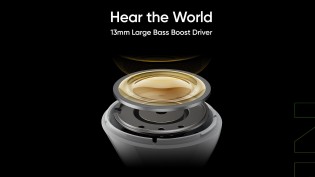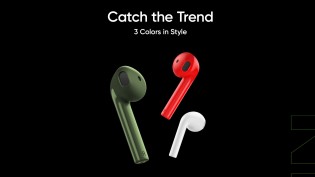 Buds Air Neo will come with 13mm Bass Boost Driver and have three color options
The Buds Air Neo will have a total of 17 hours of playback with the charging case, and three hours without it. The Buds Air's charging case came with a USB-C port and wireless charging support, but that will likely not be the case with the Neo since it's expected to be a more affordable version of the Buds Air.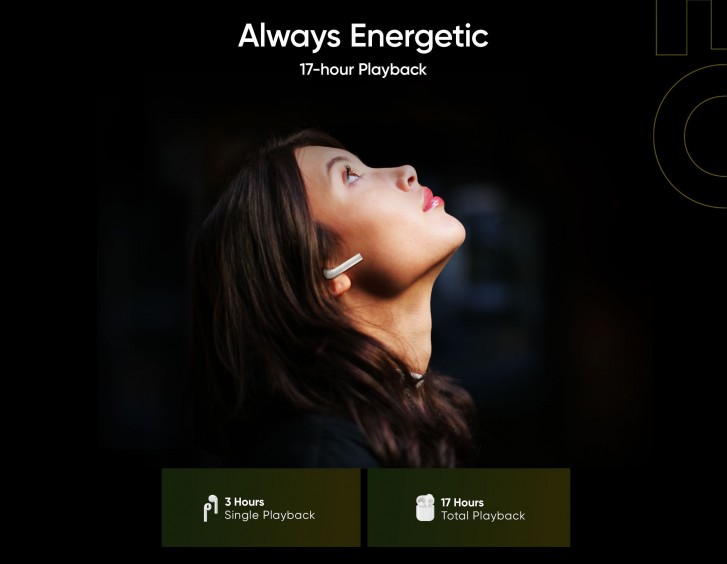 The TWS earphones will feature Dual Channel Transmission as well as Super Low Latency Mode, which Realme claims has 50% lower latency compared to the normal mode. The earphones will also feature Instant Auto Connection as well as touch controls to answer calls, play/pause/change tracks, and summon voice assistant.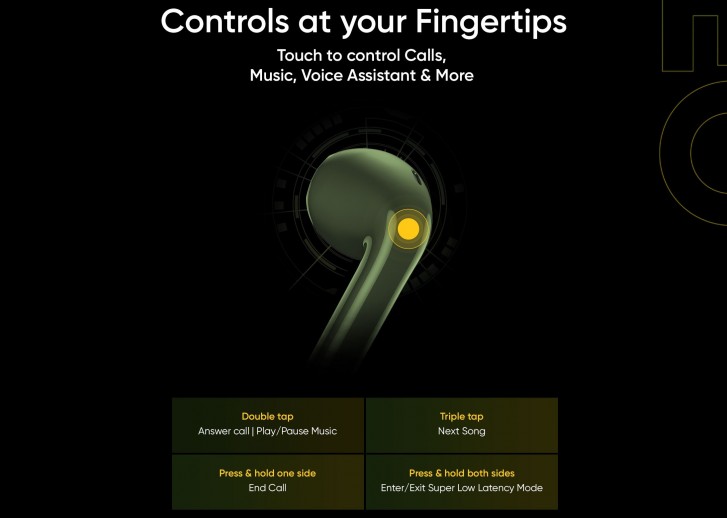 Realme hasn't revealed the price of the Buds Air Neo yet, that will happen on Monday. But a leaked poster reveals the TWS earphones will be priced at INR2,999 ($40/€36) - that's INR1,000 ($13/€12) less than the regular Buds Air.
Whether or not that's correct is something we'll find out on May 25, which is when the company will also unveil its first smartwatch and smart TV dubbed Realme Watch and Realme TV, respectively.
F
Is just a BBK brand, fast growing my ass.
F
Because many people hate in-ear crap
S
Really I'm Looking for One.. When I Search in Internet It Mostly Shows about Wireless Ones. But I Like to Buy a Wired One. Maybe Wireless is Future! But I Prefer Wired One, At Least for Present. Can Anyone#/Suggest me a Good Quality Headphone...