Interview: Realme VP Madhav Sheth talks Wear OS watches, foldables, and GT lineup's success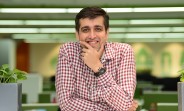 The Realme GT Neo2's global rollout began last week, starting with India, and on the occasion of the event, we spoke with Mr. Madhav Sheth - VP of Realme and CEO of Realme India, Europe, and Latin America - to discuss the commercial availability of 125W UltraDart charging, Wear OS-running smartwatches, foldables, the success of Realme's GT series, and more. You can read the interview below for all the details.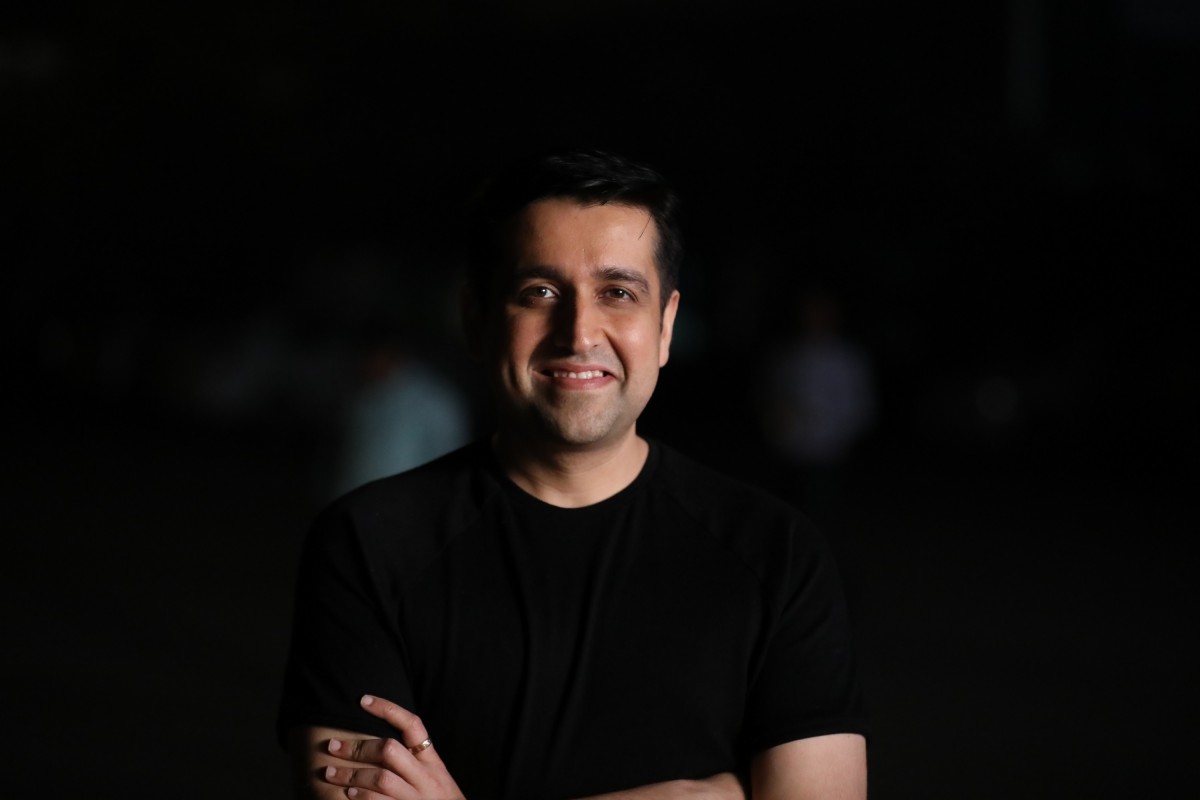 Mr. Madhav Sheth - Vice President of Realme and CEO of Realme India, Europe, and Latin America
With the GT Neo2 5G, your premium GT lineup now numbers six phones - by far the most you've had since the start of Realme. Has the customer response been what you expected?
The response to the Realme GT series has been great and enhances our confidence to bring more disruptive premium GT 5G products. It has disrupted those markets and has received overwhelming appreciation from media, fans and has nailed its success. Realme GT 5G has been Top 1 in Spain, France, Germany, Italy, Portugal in AliExpress 618 sales reflecting its nature of Realme GT being a flagship killer of 2021. Another sheer example is our recent Realme GT master edition 5G - we have sold more than 170,000 units of Realme GT Master Edition 5G in the first round Realme festive days sale.
Being the world's Top 6 brand, we have already set on a journey to disrupt the premium market with GT series. We know it will take some time to disrupt the premium market and our best weapon is the product itself. Our fans have already shown an overwhelming response to our product lines, which further enhances our confidence. For us the product comes first, and we let the products speak for themselves.
Is the Realme GT Neo2 your last GT series launch of the year, or is there still time to squeeze in another launch?
Realme GT Neo2 is the latest addition to our GT series and is the very first from the Realme GT Neo series. The new GT Neo series will keep on bringing the best premium mid-rangers that strike the perfect balance. We are planning an ultra-premium flagship in this series as well and will commercialize 125W Ultra Dart charge next year.
Editor's Note: The GT Neo2 is the first smartphone in the GT Neo series outside China, since the first smartphone in the lineup is the GT Neo launched in China in March and introduced in India as the X7 Max 5G in May.
With the X series retired and the GT taking its spot as your flagship line, are you happy with how your portfolio has shaped up, or should we expect more shifts in 2022?
Yes, in fact we are. As a result of our new objective to extend our presence in the premium market, the approach has altered, and we are happy and confident with such changes. The Realme GT series carries forward the tradition of the X series and is further enhanced. The Realme GT series has already disrupted the market and will for sure make a bigger impact with industry-first and industry-best features in the coming days. As mentioned earlier, we are planning on further strengthening our GT Series portfolio and are planning an ultra-premium flagship in this series.
While Realme has no shortage of smartphones with excellent performance, it feels the company didn't release an out-and-out camera phone flagship. The GT phones have no telephoto cameras, for example. Can we expect another Realme SuperZoom soon?
Camera innovation is one of the important priorities for us apart from performance, speed etc. This year, we launched Realme 8 Pro which is the first Realme smartphone to feature a 108MP Ultra Quad Camera with the world's first Starry Time-lapse Video, world's first tilt-shift time-lapse video, 3x in-sensor zoom, giving users the best pixel quality and many other advanced features in the smartphone industry. We believe that a good camera just doesn't limit itself to hardware but also is an extension of software. Both complement each other. At the same time computer photography is currently one of the significant trends for mobile cameras. And yes, hardware is also equally important and we at Realme are planning something great, so stay tuned.
Another particularly exciting product niche is foldables - do you have anything to share about the progress Realme is making there? Any particular time frame when we can expect to see a Realme foldable?
Not for the moment. Realme is primarily focused on leading processors, quick charging and camera technology which can benefit more consumers with mainstream usage demand. Today, most of the fastest charging smartphones are Realme, and I believe that this is something that increases the smartphone's efficiency. It's tough for any business to be the best in every category, hence Realme would like to concentrate on performance, camera and speed.
You recently made a major push in offline stores in India, opening 100 stores in a single day. Do you plan on shifting more focus towards offline channels in Europe too?
While we are always recognized as an online-centric brand, we also realized that one cannot become the top brand based only through online channels. We must strengthen our presence offline as well. In the EU, we have already partnered with a string of major offline chain retailers in different countries. But no matter online, offline or any other channels, the main objective for Realme is to provide the Dare to Leap products.
Your IoT TechLife ecosystem has been rapidly expanding lately - is it already making its presence felt in your revenues, too, or is it too early for that? Any particular products to get excited about there?
For us the product comes first, therefore too early for that. As a holistic tech brand, our prime focus will be to build a holistic ecosystem first to create a smart, connected and trendy life for the youth to let technology empower life. Having said so, we have received tremendous responses on our AIoT range of product line and achieved key milestones already like during the first sale of Realme Book (Slim) we registered a record sale of 3,000 units in less than 10 minutes. Similarly, for the tablet market, we have yet again disrupted the market and is the fastest-selling brand in its first sale on Flipkart, giving us the confidence to aim for the Top 2 brands in the near future. These products will further contribute to our overall Realme TechLife ecosystem revenue.
As part of our 1+5+T strategy, we recently expanded our Realme TechLife ecosystem portfolio with some exciting product lines - these being Realme Brick Bluetooth Speaker, Realme 4K Smart Google TV Stick - all packed for unlimited entertainment, the all new Realme Buds Air 2 in a stunning Closer Green color. Realme Mobile Game Trigger, Realme Cooling Back Clip NEO and Realme Type-C SuperDart Game Cable are a few other AIoT products that we recently launched. We will bring more interesting and useful AIoT products to further build the Realme TechLife Ecosystem - Stay tuned!
Do you plan on launching a smartwatch with Wear OS, or are you going to continue with other custom OS?
We have also received positive response to Realme Smart Watch from our consumer base therefore in the coming days, we will continue to keep the focus on the current product portfolio. We are open to exploring Wear OS, so stay tuned for more details.
Do you plan on offering the Realme Book's i3 variant with more storage since it currently only comes with 256GB of storage? Also, any plans for launching both the i3 and i5 models with more RAM, because unlike the storage, RAM isn't user-upgradeable on these laptops?
As shared earlier, Realme book (Slim) has been a huge success, we registered a record 3,000 units in less than 10 minutes in its first sale. The launch of Realme Book (Slim) further defined and completed our TechLife ecosystem to create a smart, connected and trendy life for the youth. We have received feedback on this. We are looking into this and will keep you updated.
Y
We need compact phone from realme, no company is giving compact phones, there are but they are expensive, but most of the people like compact phone, and waiting for compact phone, please do a favour for us and give us compact phone.
?
Oh come on! Not this guys again! I wonder if he does more harm to Realme than good by appearing on these so-called interviews :/
M
1. I just finished reading the review of Realme 8s 5G. The amount of bloatware pre-installed in the phone is too long to list here, so I suggest you also read about it in the Software section. Some of those apps I have never even heard of and certain...
ADVERTISEMENTS