The first 64MP snappers in Realme's second quad-camera
The Realme XT has the same rear camera arrangement as the Realme 5 Pro and Realme 5 - top to bottom they go ultrawide snapper, then the primary one, the depth camera follows, and last one is the macro shooter.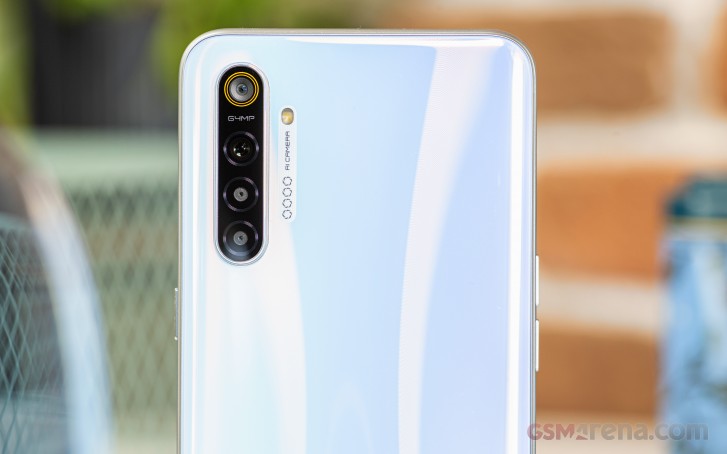 The main camera uses the first ever 64MP Quad Bayer sensor by Samsung - ISOCELL Bright GW1. It's a very large 1/1.72" sensor with 0.8µm pixels and Quad Bayer filter, and it sits behind f/1.8 26mm lens. It's meant to shoot in binned 16MP mode, but it also supports the so-called demosaic algorithm that allows it to add a bit of extra detail if you opt for the 64MP native resolution.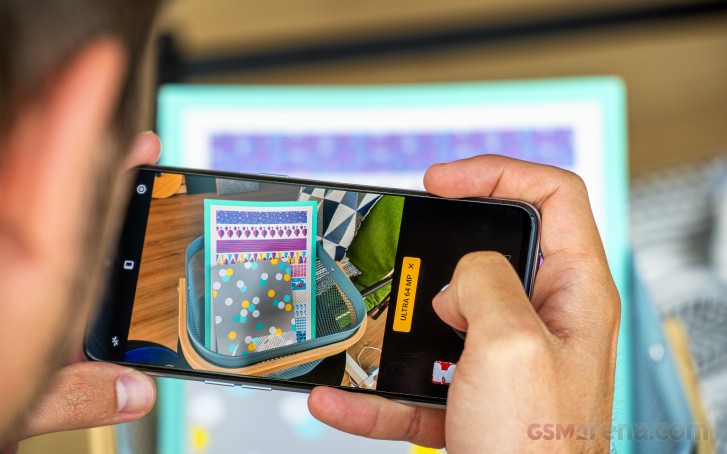 The 119-degree ultrawide-angle camera is relatively new for Realme too even if not a first. It has an 8MP sensor (1.12µm pixels) with an f/2.2 aperture. There is automatic distortion correction applied when necessary.
Realme calls the 2MP unit the "Portrait camera", rather than just a depth sensor. It certainly helps with the bokeh rendering, but allegedly, it's also used to enhance the contrast of the final photo.
Then there's the 2MP macro camera (the pixels on the sensor are quite large, 1.75µm). Its lens can focus from as close as 4cm away, so you can get really close to your subjects. Note that the macro and the ultrawide cameras can't record video.
The camera app offers AI scene recognition - you'll see a small icon when a scene is successfully recognized, and the software will tweak all settings accordingly. Food, snow, pets, sunsets, grass, among other scenes, are detected mostly correctly.
The app has three major modes - Photo, Portrait and Video - and you can swipe between those. The Chroma Boost toggle is on the opposite end of the viewfinder, accompanied by the ultrawide switch, HDR and flash settings. Chroma Boost is an advanced HDR mode, which stacks a couple of images and offers even further improvements in the dynamic range and occasionally - better color saturation.
There is also a hamburger menu with a few more shooting modes - 64MP Ultra Picture, Nightscape, Ultra macro, Expert (manual settings), Pano, Time-lapse, and Slow-mo. There is also a zoom toggle switching between 1X, 2X, and 5X, but it does only digital zooming - there is no telephoto lens on the Realme XT.
Oddly, 2X is also available on the ultrawide camera, too, but if you expected it would switch to the regular snapper - you'd be wrong. It just crops and upscales from the ultrawide shot, which is rather pointless.
In the Expert mode you get to tweak exposure (ISO in the 100-6400 range and shutter speed in the 1/8000s-16s range), white balance (by light temperature, but no presets), manual focus (in arbitrary 0 to 1 units with 0 being close focus and 1 being infinity) and exposure compensation (-2EV to +2EV in 1/6EV increments).
Image quality
The 64MP camera saves 16MP images by default and the ones we shot in this cloudy weather turned out quite good. There is plenty of detail, true to life colors, the noise is low though still present in areas of uniform colors, and the dynamic range is wide, and we never used the HDR option. We observed some corner softness, but it's rather minor.
The foliage rendering and the grass needs some work as the noise-suppression algorithm often mistakes it for noise and smears the fine detail. Moire fringes can be noticed in some busy scenes, too. But none of these shortcomings is too major and the overall impression is more than great.
There is the so-called Ultra 64MP mode if you want to shoot in 64MP. The Samsung GW1 sensor can take full-resolution photos although you stand to gain very little extra detail due to the Quad Bayer nature of the sensor. For cases when resolution is crucial (and light is great) you can resort to that, but the 20MB typical file size means you'll only be wasting space if you use it for your average photo.
Here is a side by side comparison to see how much extra detail you can get in an ideal scenario. In most cases the difference will be even smaller. Also note that it comes at the price of extra noise even when the 64MP sample is downscaled to 16MP.
Moving on to the Chroma boost mode that enhances saturation slightly and makes for livelier shots. If you want your colors to pop but not over the top - you may want to try it. It works by stacking images of different exposure so it also increases dynamic range and you may get some clipped highlights restored.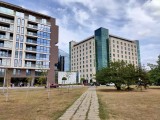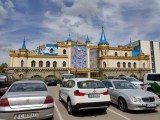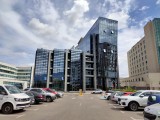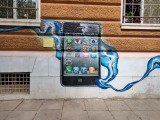 Realme XT 16MP photos with Chroma Boost
There is another benefit of having such a big sensor and higher resolution - you get more resolution for cropping or digital zooming - so even though there isn't a telephoto camera, you can still shoot 2x photos of more decent quality.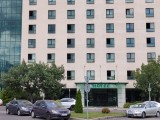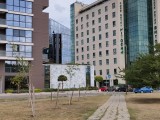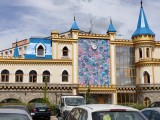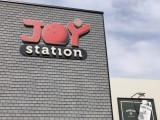 Realme XT 16MP 2X zoomed photos
That's the theory anyway, in practice we found that the XT produces inferior results compared to what you can get if you just crop the center from the 64MP image without any further enhancements involved. This gets you a more detailed image and lower noise levels as shown below.
But, wait. Let's think for a minute. If you downscale the 16MP default 2X images to 8MP then you will get a very good and sharp enough photo that will match most of the 8MP telephoto snappers available on non-flagship smartphones these days. Or you can shoot in 64MP and then manually crop the center and have one very detailed zoomed photo at the price of some hassle.
Nobody has asked for this, but Realme also offers a 5x zoom toggle. It's all digital of course and it doesn't produce a great quality photo but it will at least adjust the exposure well for your intended framing so it's better than merely cropping an existing 1x image.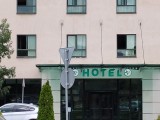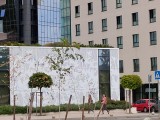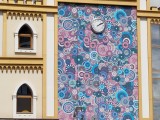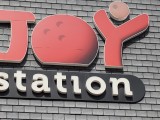 Realme XT 16MP 5X zoomed photos
Moving on to the 119-degree ultrawide camera, which lets you either fit significantly more of the scene into the frame or get real close and create a dramatic perspective. It applies distortion correction automatically, so you don't have the option to get the full frame.
The resolved detail is uninpressive, and the dynamic range is limited even when the Auto HDR was triggered. On a positive note - the distortion correction did work as advertised and the noise is kept low.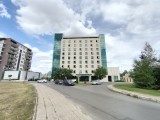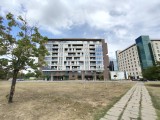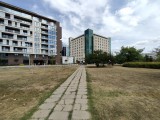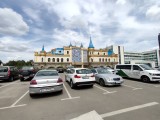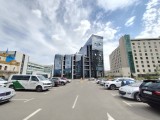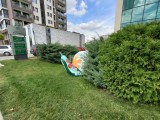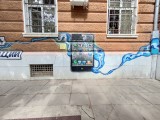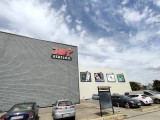 Realme XT 8MP ultrawide photos
We took a couple of macro samples from the dedicated 2MP macro camera. You can get in really close to the subject, but the detail isn't that great. Once again we aren't far from the results you can achieve if you crop the center portion of the main camera.
Now, let's see what happens when the light is low, and we start again with the primary camera. Its 16MP default photos turned out good with decent detail left even after the noise reduction, while the colors are a nicely rendered.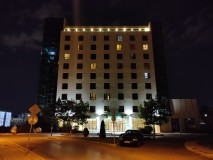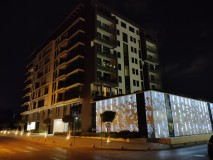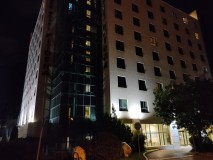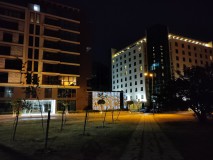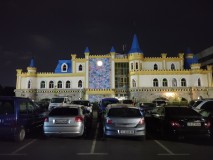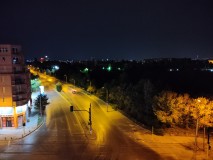 Realme XT 16MP low-light photos
The Chroma boost mode at night won't give you much more detail, but it add a bit more to the color saturation. By the way, you can use the Chroma boost mode in combination with most of the other modes available on the Realme XT, save for Nightscape.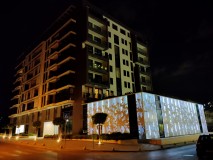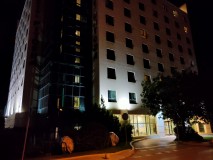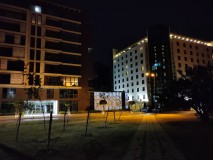 Realme XT 16MP low-light photos with Chroma Boost
You can use the Ultra 64MP mode in low-light, too, but it makes little sense. You get no extra detail and you just end up with a larger image.
And here are some full-res images.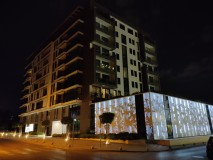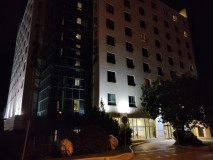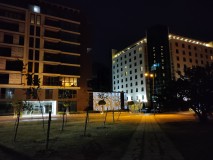 Realme XT 64MP low-light images
The zoom toggles are available in low-light, of course. We won't even bother to discuss the 5X images, but the 2x ones deserve a mention. The software crops from the center of the original 64MP image from the main camera and some frame stacking might be involved, as well, since photos are surprisingly usable.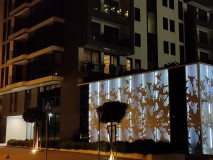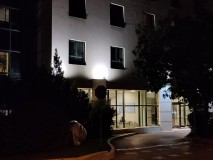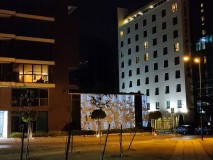 Realme XT 16MP 2x zoomed low-light photos
Nightscape is present on the XT and is improved over the previous generations. It is the same pseudo long exposure night mode you'd find on many other smartphones and takes about 2-3 seconds to take a picture. There's a boost in the shadows and the dark skies, and the saved photo is much more evenly exposed than the regular one.
The detail is impressive, more than we expected, so cheers to that. It's worth noting that the Nightscape mode crops a bit and that's why the samples below are 12MP instead of 16MP.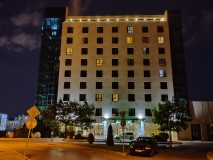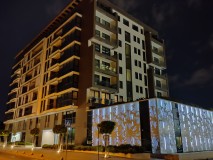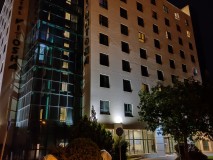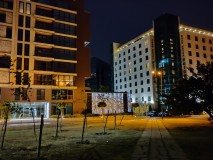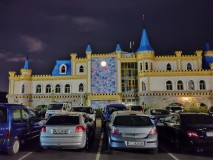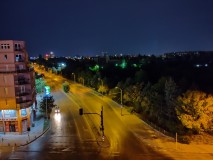 Realme XT 12MP Nightscape photos
Shooting with the 8MP ultrawide camera at night should only be done in extreme cases - you get underexposed shots with plenty of noise and little detail.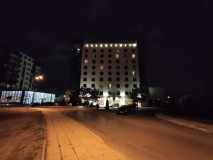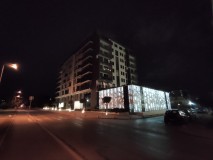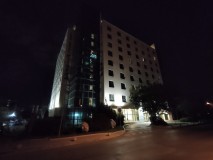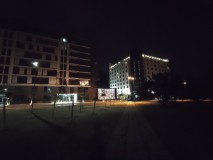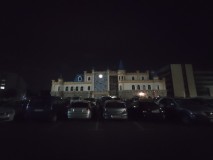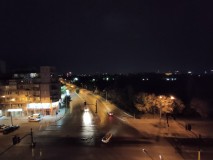 Realme XT 8MP ultrawide low-light photos
Nightscape can be used to help the ultrawide snapper a bit but results are still rather mediocre.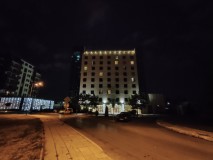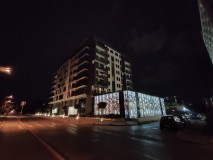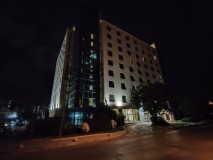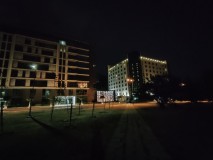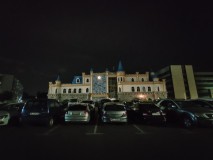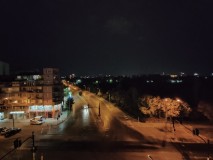 Realme XT 8MP ultrawide Nightscape photos
Once you're done with the real world samples, head over to our Photo compare tool to see how the Realme XT stacks up against other Realme phones.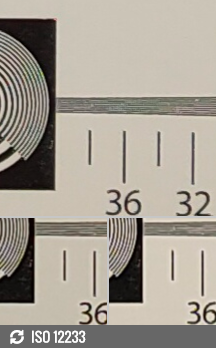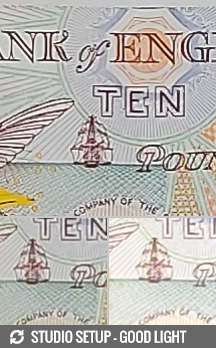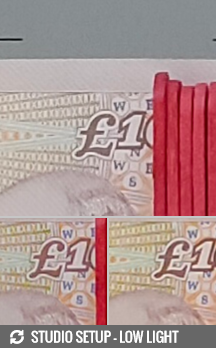 Realme XT (16MP) against the Realme 5 Pro (12MP) and the Realme X (12MP) in our Photo compare tool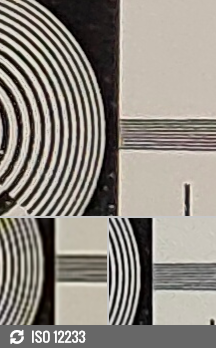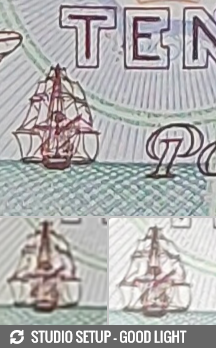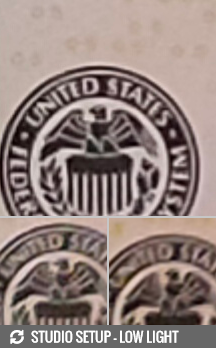 Realme XT (64MP) against the Realme 5 Pro (48MP) and the Realme X (48MP) in our Photo compare tool
Portraits
The Realme XT shoots portraits with its main 64MP snapper and with the help of the 2MP so-called portrait camera. Realme says this tiny camera is not just a depth sensor but is also used to enhance the contrast of the said portraits.
Well, we can't be certain what's going on behind the scenes but the Realme XT takes excellent portraits with competent subject detection and convincing background blur. A messy haircut was a big challange and caused a few issues, but overall the shots are still great.
Selfies
The Realme XT has the same 16MP f/2.0 selfie camera as the OnePlus 7 and the focus stays fixed. On the software side, there are all sorts of beatification enhancement options like skin smoothing and eye enlargement and face thinning, and whatnot.
When light is in abundance and the lowest ISO is used you'll get super detailed and sharp selfies. The last selfie was shot in HDR.
You can use portrait mode for selfies, too. Those are saved in 8MP instead of 16MP, but being based entirely on computational photography only turned good for very specific subjects.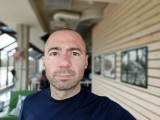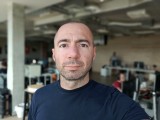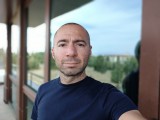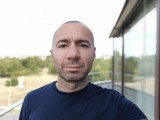 Realme XT 8MP portrait selfies
It's worth mentioning that anything less than ideal light, or shot in HDR, will result in a drop in sharpness.
Video recording
The Realme XT captures videos only with its main 64MP camera. It can go up to 4K at 30fps but there's also 1080p and 720p at both 30fps and 60fps. Slow-mo options max out at 720p@960fps. You get to choose between the h.264 and h.265 codecs.
There's no mention of video stabilization in the menus or the viewfinder but Realme mentions EIS within the phone specs. We found that the electronic stabilization works only on 1080p at 30fps setting.
Just like on its previous phones, Realme is generous with the bit rates it uses to encode videos. 4K footage gets 50Mbps while 1080p/30fps is allocated a similarly above-average 20Mbps when using the h.264 codec. Same goes for audio - its bitrate is 320kbps, and it's a stereo stream.
The 4K picture is rich in detail, the colors are spot on, the noise is low, and the dynamic range is impressive. The trees and grass are smeared on occassion just like on the photos but it's not as pronounced. Certainly, those are among the better 4K videos we've seen, especially from a phone that cheap, though because of the high video bitrate the storage footprint is rather big - 35s video is about 200MB.
Moving on to 1080p videos. The 30fps clips are simply excellent with great amount of detail, lively colors and excellent contrast. The dynamic range is as impressive as on the 4K ones.
But since the 60fps clips have the same bitrate as the 30fps ones, their detail suffers and you can notice smeared detail right away.
Finally, we shot some 2X videos at both 4K and 1080p resolution. When inspecting the 4K ones, you can see those were digitally zoomed, but it's a great digital zoom nevertheless and will do just fine for when you need to shoot closer.
The 1080p clips are just as good as the non-zoomed footage - one of the benefits of having such a big 64MP sensor.
You can even shoot in 5X zoom but the clips don't even deserve to be published.
Finally, the front 16MP snapper can shoot up to 1080p videos at 30fps and there is an always on electronic stabilization. The quality is very good and the EIS is working as intended.
Here's a glimpse of how the Realme XT compares to other Realme phones in our Video compare tool.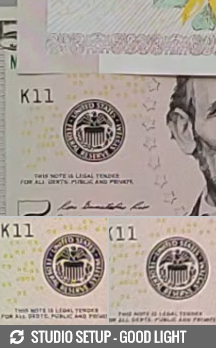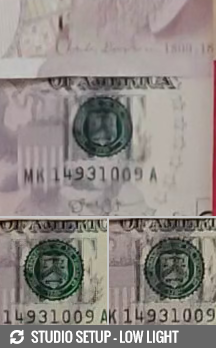 2160p: Realme XT against the Realme 5 Pro and the Realme X in our Video compare tool