Recording 8K video with a Galaxy S20 will take a toll on storage, but not as much as you think
Samsung's new flagship trio is capable of recording 8K video at 24fps, an industry first. Naturally, this comes with increased storage requirements, but it's not as bad as you may have thought.
According to Samsung's official numbers, 1 minute of 8K video results in a 600MB file (using the HEVC codec). That's less than double the 350MB file you get when you record 1 minute of 4K video with a Galaxy S10+.
The Samsung Galaxy S20, S20+ and S20 Ultra will be capped to 5 minutes when shooting 8K (regardless of whether you have the Exynos or Snapdragon version). Of course, the S10 generation had similar restrictions for 4K (10 minutes at 30fps, 5 minutes at 60fps).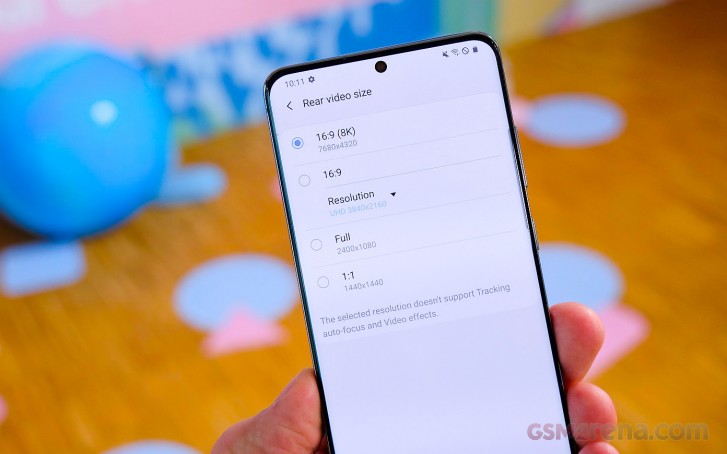 On the plus side, the bandwidth sounds low enough that you can probably find fast enough microSD cards. Even if you don't record straight to the microSD, you may want to offload some videos to it as the S20 phones come with only 128GB storage by default (some of which is taken up the OS and your apps). At least the Galaxy S20+ and S20 Ultra have options for up to 512GB storage.
So the S20 user can capture 8K video and watching the 8K video on their 2K display lol, even it can capture 4K video but still a 2K display not so complete experience.
?
Yes, and do you realise that if you have a 60" TV, you will be viewing from a further distance than lets say a 40" TV or a phone? The PPI of the screen doesn't really matter until you also consider the apparent size it takes on your field of view. C...
ADVERTISEMENTS