Verizon is officially adding two color versions of the HTC One (M8) to its selection – Glamour Red (exclusive to Verizon) and Amber Gold (which was available though HTC). Those will be available starting on June 5.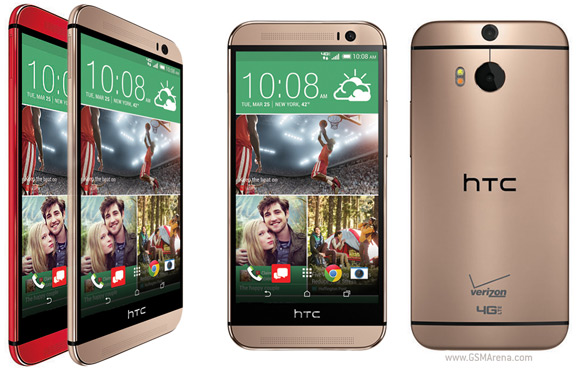 The carrier currently only has the Gunmetal Grey and Glacial Silver options, but the new additions will be available in time for Father's day. Verizon's announcement offers a hint of a $100 discount off the usual $200 price, but the One (M8) is already available at $100 from both Verizon itself and Amazon.
The Amber Gold version for Verizon was available briefly from HTC itself at $100 but it's now back at $200. You do get a $100 gift card, but if it's the gold one you're after you should wait a few days when you'll probably get it straight at $100.
The Glamour Red version is the first red One (M8) available, though considering we've seen spy shots without Verizon branding so non-US carriers might get a taste of it too. It's possible Verizon neighbors will hit back with exclusivity on the Aqua Blue version (it was shortly available in the UK).
D
htc, we want on one m8 to put the new 13 mp camera
A
Totally agreed buddy virgin was there that too kicked out.............. Even if the Verizon come this phone won't this much cheap cause the indian govt will put a huge tax on in it and it will be again out of our budget..........
p
I think verizon should start their service in india also..