The red iPhones are proving to be a hit in China. Over 350,000 people have registered their interest in them (note that these registrations are not as binding as pre-orders). These are not branded (Product) Red and make no mention of charity (usually, buying Red means a portion of the money is donated).
The iPhone 7 with 128GB storage (no 32GB option is available) is priced CNY 6,188, the 256GB model goes up to CNY 6,988. The larger iPhone 7 Plus starts at CNY 7,188 and tops out at CNY 7,988. The red iPhones will launch simultaneously around the world this Friday.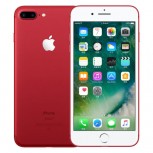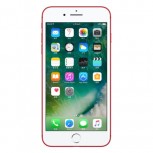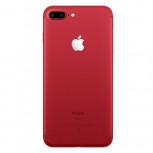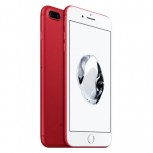 iPhone 7 Plus (Product) Red special edition
Perhaps, that is no coincidence - in Chinese culture, Red symbolizes good fortune and joy. Red is used in various celebrations and is a very popular color.
Thanks for sending this in, Steve!
J
Why they keep the fugly white fronts on their coloured models beats me. They made the back one black as well. Keep the silver one white and give all the colours a coloured front. Come one. Get off your high (white) horse.
F
Butt ugly. They should have made it red back, red front and then white on the edges of the phone, if any red at all. Just my op.
G
Who cares If they keep the exterior mostly the same if they improve the internals? People like to say Apple buyers are mainly concerned about fashion, but Apple releasing a major design change every 2 or 3 years completely contradicts that.
ADVERTISEMENTS