Yesterday we informed you about new possible flavors of the Nexus 5. Later we got a word the actual video showing these new color options in the Play Store is fake. Well, it seems there is still hope for new Nexus 5 flavors after all.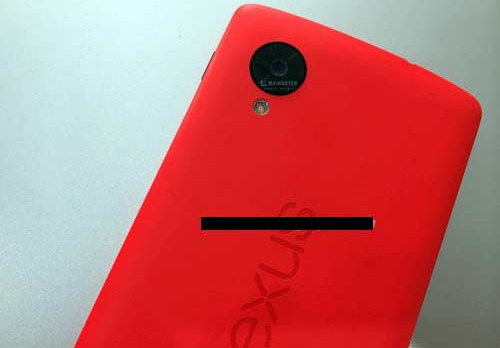 Today a red Nexus 5 model was caught on camera somewhere in Vietnam. As the rumor has it, the red Nexus 5, along with a yellow flavored sibling, will be launching in Vietnam this February or March. There is no info on international availability or other color versions though.
If these new color options for the Nexus 5 are indeed real, we'll probably know more about them in time for the MWC in Barcelona at the end of February. Samsung has a tradition of launching new colors or La Fleur editions of various models by February or March.
LG has even released a white version of its previous Nexus 4 six months after the official release. So there is a chance those new colors might turn real against all odds.
D
Not happening...forget it
?
That looks exactly like a Nexus 5 in the official red bumper.
d
Red - MKBHD Azure Blue - Twitter Yellow - Bumblebee/Lumia Green - Clover