Last week, Sony launched a new, red colored variant of its Xperia XZ Premium smartphone. Japan was the first country to get it, with no information on if and when it will be available in other countries. Well, the wait wasn't as long as we feared as the model is now listed on the company's Malaysia website as well.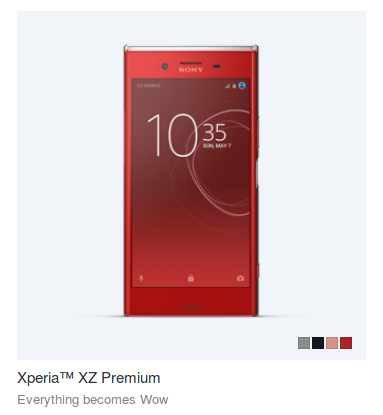 Sadly, it's not available to purchase yet. But the listing alone confirms that the variant will soon be available in other markets as well. As you'd expect, the red Xperia XZ Premium has same internals as other color options.
In Japan, it's set to go on sale October 27.
Thanks for the tip, Hafiz Ng!!!
?
yesss!!! finally i can get this red hot looking sony phone!!!
C
It's called the competition worried about Sony rising in a sales and popularity! Plus, with there Next generation beZeless cell screens,,, what are these peeps gonna complain about Next!! Hehe
D
Non tech people crying for bezeless. I think they are buying a phone to show off. not to get the use of technology. xperia ui os the fastest android interface just look at phone battles in utube. it beats iphone 8, galaxy s8 with a big lead.