The Redmi 8 only got official in October, and yet apparently the Redmi 9 is not only already in the works - but coming soon no less.
According to a new rumor, the Redmi 9 will be unveiled early next year, and it will be powered by the yet-unannounced MediaTek Helio G70 chipset. We don't have any details on this, but given the naming / numbering scheme we assume it's slotted below the G90 in terms of performance, and aimed at more affordable offerings.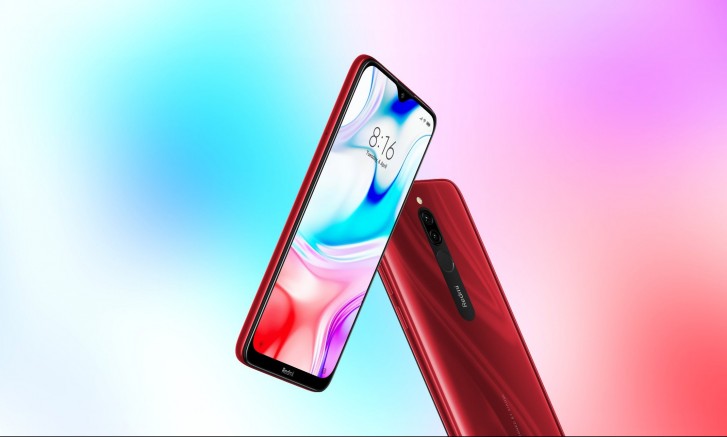 Redmi 8
The Redmi Note 8 Pro uses the G90T, while the Redmi 8 goes with a Snapdragon 439. It remains to be seen how the Redmi 9 will fare, performance-wise, compared to these two, but it's safe to assume it will one-up its predecessor.
The Redmi 9 is also said to sport a 6.6-inch notched display, which is up from the Redmi 8's 6.22" panel. The entry-level model will have 4GB of RAM and 64GB of storage, up from 3/32GB in its predecessor. There are likely to be many more, higher options though.
It shouldn't surprise anyone if the Redmi 9 launches with MIUI 11 on board, based on Android 10. And perhaps some slight camera improvements are going to be in too, but so far those details haven't been outed. Stay tuned, though, for if the next generation affordable Redmi is indeed coming so soon, then we'll start hearing a lot more about it in the very near future.
g
i hope redmi will move on to 6000 mAh battery for all of its product. we deserve a *solid* 2 day or more battery life
V
Why pop-up selfie camera? Why 7.34oz weight? Why splash and dust resistant? Why 2180p video resolution? Why is it everything going on? -Redmi 7A
ADVERTISEMENTS