Redmi confirms its upcoming flagship will have an ultrawide camera, 3.5mm jack and NFC
Xiaomi seems to be quite deliberate in its efforts to muddy the waters surrounding its upcoming Redmi flagship device. Conflicting info has been floating all over the place and it seems that Lu Weibing - the brand's general manager remains one of the only fairly reputable sources on the matter. Thankfully, he is quite active on social media and willing to interact with fans. That's precisely how the latest revelation of an ultrawide camera on the phone came about.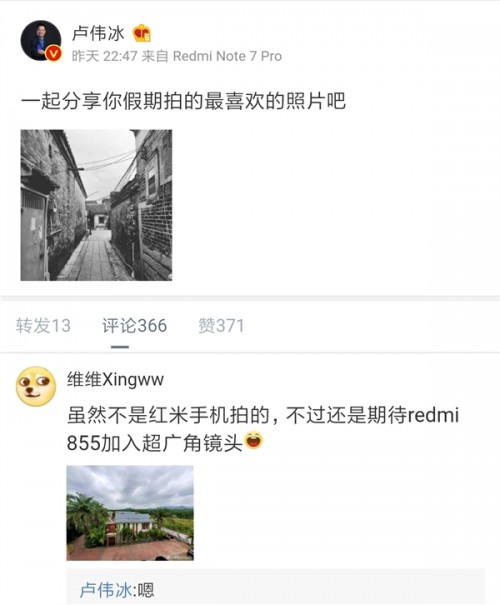 To be more specific though, it is more of a reaffirmation, since a previous specs leak did mention a 48MP, plus 13MP and 8MP setup for the upcoming flagship phone. Coincidentally, that seems to be the exact setup on the Mi 9 SE, which would make a lot of sense.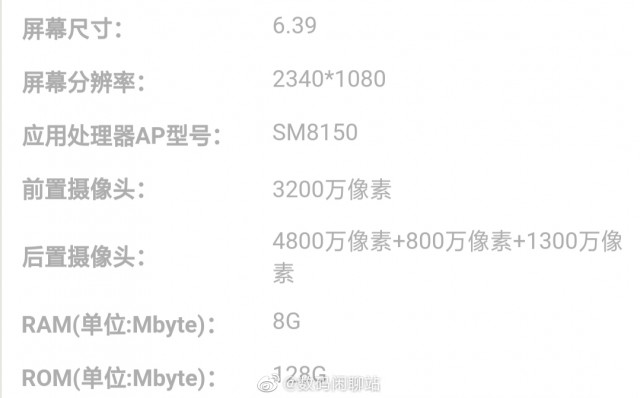 Leaked specs of Redmi flagship
Other bits and pieces of info Lu Weibing has also spilled or at least eluded to on social networks include a 3.5mm audio jack on the upcoming device, as well as NFC. Some other leaked alleged specs for the Redmi flagship include a 6.39-inch, 2340 x 1080 pixel display, Snapdragon 855 chipset and an 8GB/128GB memory configuration, which could be one of a few available. On the selfie side, rumors hint at a 32MP snapper, likely mounted on a periscope.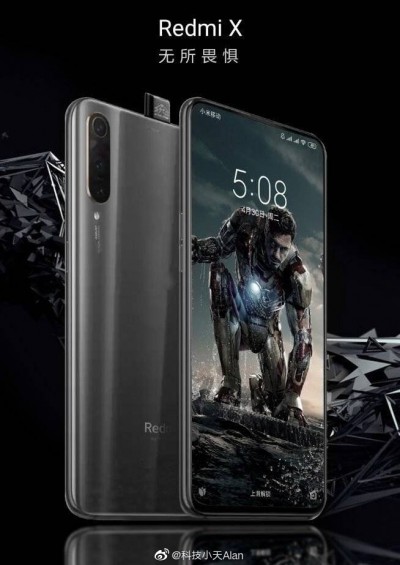 We only say likely since the design in question last appeared in a rather questionable, potentially photoshopped render, along with the mention of the Redmi X moniker. All the while, in yet another informative post, Lu Weibing noted that the Redmi flagship will not be called the Redmi X and will instead have "a better name". Now, that could either be interpreted as Redmi X being an internal codename for the product or, alternatively as the name of yet another unreleased Redmi device. Unfortunately, to further add to the confusion, rumors have mentioned that a Snapdragon 730 Redmi phone is also currently in the works.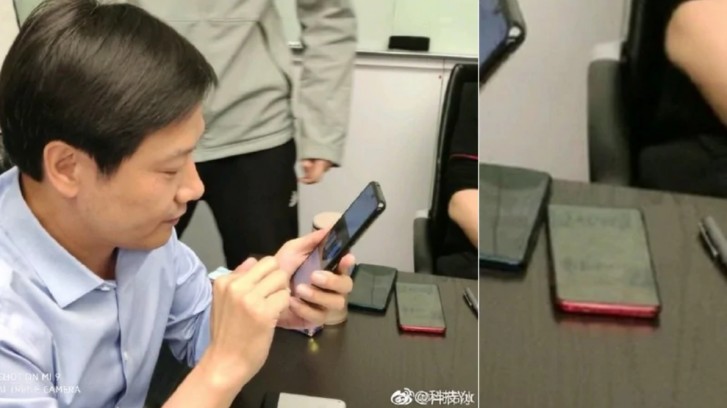 Circling back to our original point - info on the upcoming Redmi flagship is messy and incomplete to say the least. We'll be sure to keep you posted if we get a clearer picture in the upcoming days.
T
I agree, it needs to have IR Blaster, otherwise it isn't Redmi... And also it needs to be no taller than 155mm
M
When is this coming out?
?
I hope it has an IR blaster too. A redmi without an IR blaster would be stupid move. One of the cool things about Redmi device