The Redmi K20 Pro proved to be a strong contender in DxOMark's camera tests. With an overall score of 102, it matches the Pixel 3 and is a point ahead of the iPhone XR. Keep in mind that this is a €400 phone, significantly more affordable than either of those.
The overall score doesn't tell the whole story. The still camera got a score of 108, which puts it close to 2018 flagships – the Galaxy Note9 got 107, the iPhone XS Max got 110 in the still camera tests.
The K20 Pro camera is a good overall performer, the main criticisms against it are the limited dynamic range and the occasional color issues. Its high score is thanks to the triple threat of wide, ultrawide and telephoto lenses – few competitors have that, especially at this price point. It's also the reason the Pixel 3 and iPhone XR didn't score higher.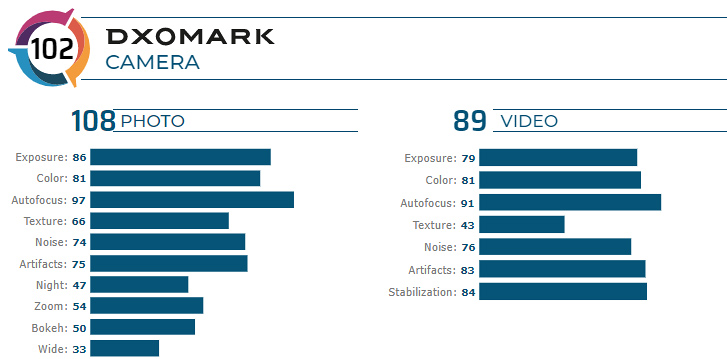 The 2x telephoto camera was deemed average, it's not on the same level as the units on the Mi 9 or the iPhone XS Max. Though again, neither is the price tag. The ultrawide camera nominally has 12mm focal length, though enabling the distortion correction feature drops it to something closer to 15mm (and it doesn't correct all ultrawide lens issues).
Really, it's the video recording that keeps the Redmi K20 Pro camera from climbing higher in the charts. The score of 89 lowers the overall result and is much lower than 2018-2019 flagships.
You can read DxOMark's full report here.
S
I don't think you checked the web browsing and video playback endurance of the LG V30, it's around 4 hours behind the K20 Pro in both categories, mostly because of that higher resolution and small battery. The Snapdragon 835 is on 10 nm fab, I don'...
T
because i find it hard to believe that playing A LOT lasts you a day AND a half!honestly!
T
my mistake there with the sd835 and 93 vs 95.but anyway,the idea is that an older 835 with 2k resolution is only a few hours down on endurance rating than a fullhd+ screen with newer chipset ADN bigger battery!this is what i wanted to point out. An...
ADVERTISEMENTS