The Redmi K20 Pro unveiled last week is receiving MIUI 10.3.8.0 stable update which brings Face Unlock support.
Unlocking the phone with your face is cool, but Redmi warns that this feature isn't as secure as PIN/Password/Pattern and a similar-looking person can unlock your phone. And seeing how the phone only uses its front camera for it a photo of you will probably also work.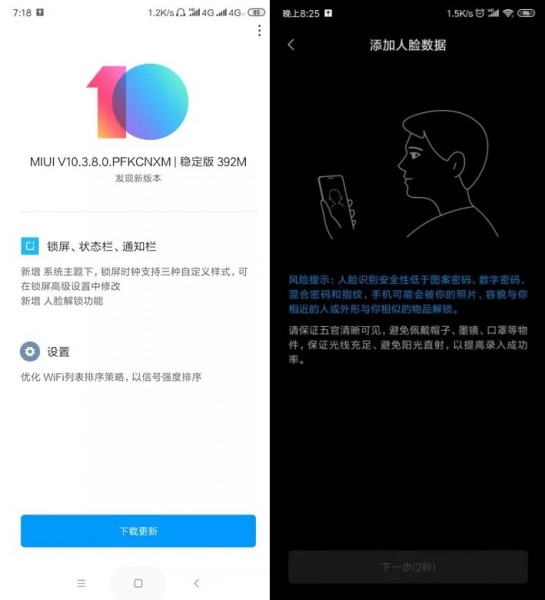 That said, the firmware also brings in three customizable lock screen clock styles and Wi-Fi list sorting by signal strength to the K20 Pro.
The update is 392MB in size and is currently rolled out in China because that's the only country where the K20 Pro is available. However, this flagsihp will arrive in India on July 15 and is likely to launch for global markets as the Mi 9T Pro on June 12.
M
Yup. I don't mind the notch. Battery endurance is pretty much the same. But the lack of headphone jack on oneplus 7 is something i'd miss. Still waiting for the review.
?
The camera will raise first.