Redmi Note 7 flies to space, takes photos, and returns without a scratch
We've seen plenty of unusual durability tests of the Redmi Note 7, including cutting fruits like a ninja on the screen and being stomped by people. To prove the ultimate quality of build, Redmi actually sent a unit in space, the phone took pictures at 31,000m altitude, before falling to the ground without any major damage.
Plenty of enthusiasts and amateur weathermen have sent GoPros and other tech in space with a weather balloon, but this is the first time a Xiaomi mobile device went to the stratosphere of our planet. The Redmi Note 7 even took photos, that later were posted on Twitter by the official account of the Chinese manufacturer. The images aren't something special, but the fact that the device withstood -58 degrees Celsius (with internal temperature of just 4 degrees Celsius) is truly outstanding.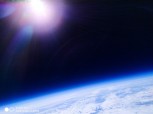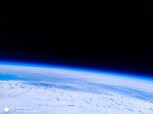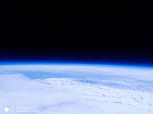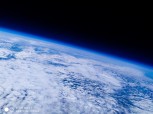 High-res photos Redmi Note 7 took from space
Eventually, at 35,375 meters altitude and 1 KPa atmospheric pressure, the balloon popped, sending the installation back to Earth. Even though the setup fell down on the sensors and weights in the middle of a field, surviving such a drop is truly a remarkable milestone.
For a brief second, we can see the device eventually turned itself off, but not before taking some shots of the curvature of our planet. Then the researchers powered it on and used it as usual.
S
Redmi S2 has SD625 and 720p display, 3080 mAh battery, microUSB, 10W charging, Bluetooth 4.2, Wi-Fi 802.11 b/g/n, so why would it be expensiver than 149 euros? I don't see why you're even comparing it to the Redmi Note 7, even the Redmi Note 5 beat...
S
So, in 2018 the Redmi Note 5, 3 GB/32 GB was also 199.9 euros, and the 4 GB+64 GB was 249.9 euros, so the Redmi Note 7 4 GB+64 GB is 20 euros cheaper than the Redmi Note 5 4 GB+64 GB, but you still complain? You blame it on hype? Wow, people are ne...
ADVERTISEMENTS