The Chinese regulatory TENAA has finally listed the Xiaomi M1901F7BE phone that is said to be the Redmi Note 7 Pro. It has photos and some basic specs like screen size, footprint, and battery size.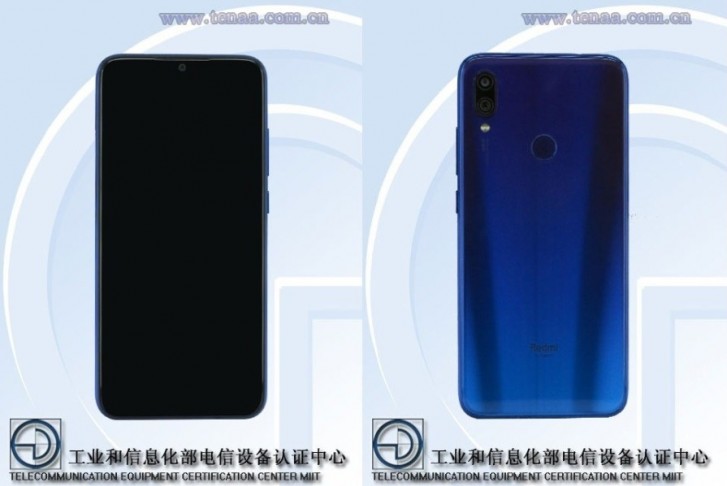 The new device will come with a 6.3" screen and a small waterdrop notch for the front-facing camera. On the back, we see a dual camera setup which is likely to bring 48 MP shooter with the Sony IMX586 sensor. There is also a fingerprint scanner, putting our hopes for a UD scanner to sleep.
The dimensions of the Xiaomi M1901F7BE are 159.2 x 75.2 x 8.1 mm or exactly the same as the already available Redmi Note 7. This means the new device will bring its Pro game from within - we expect a Snapdragon 675 chipset instead of the almost two-year-old Snapdragon 660.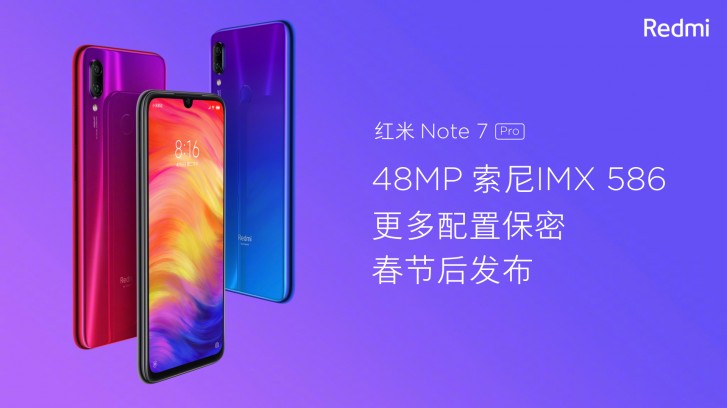 Redmi CEO said the phone will be launched this week and we are eagerly waiting for the official unveiling. We don't know which day the event is scheduled for, but we know an announcement is taking place in New Delhi on Thursday, where the Redmi Note 7 will hit India.
?
There is no ads on my Xiaomi phone, i really don't what you talk (reppeating in every Xiaomi article). I bet you don't even have phone with MIUI, if you do you will know how to tap on recomandations off, or if is India region only problem, change it.
T
Are you mad or blind ? They are not teasing note 7 pro they are teasing with note 7 on both twitter and flipkart
?
I think no AMOLED is a good decision. It would needlessly inflate the price, while having the potential burn in issue. Also, rear FP >> UD FPrint, at least for midrangers.