Redmi Note 8 Pro's liquid cooling confirmed as phone scores 280K on AnTuTu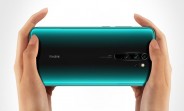 Redmi officials are so proud of their upcoming Note 8 Pro smartphone, they can't stop teasing it. After Lu Weibing, Redmi brand manager, teased the quality of the 64 MP camera, more details about the hardware and performance emerged.
The phone will be powered by the 12nm Helio G90T chipset by Mediatek, which will match the 7nm Kirin 810 SoC performance, according to its AnTuTu scorecard. It will also come with some sort of liquid cooling, as confirmed by the latest teasers.
According to the official posters, the liquid cooling will manage to lower the temperature up to 6 degrees Celsius, which would be handy for those long gaming sessions.
The Redmi Note 8 series is being announced on August 29, and the company started gathering reservations a week ahead of the launch, which was yesterday. In just 24 hours over a million people subscribed to learn when the phone will be on the market, meaning it could easily smash the sales record of its predecessor, Redmi Note 7.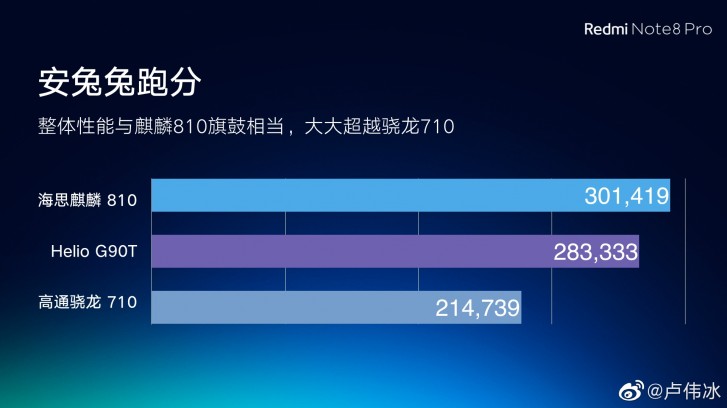 The three phones of the current Note lineup sold 20 million units in seven months, so the Note 8 will have some big shoes to fill.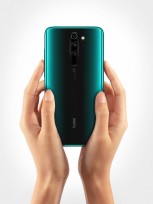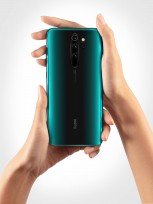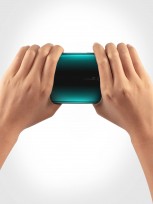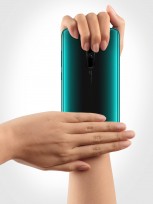 Redmi Note 8 Pro official images
We can't wait for August 29 to see the phone finally unveiled.
?
One doesn't need to have a hands-on experience to tell MediaTek SoCs have poor custom ROM support. It's out there for everyone to see. Their track record is against them, and there's nothing to suggest anything has changed regarding the subject. At b...
?
I stand corrected but the other issue raised by OP of the comment chain i.e limited custom ROM support remains unaddressed. By the way I'll be sober in the morning but you'll still be dense.
ADVERTISEMENTS