Redmi has been a success since it separated into a new entity with two impressive smartphone lineups - the Redmi Note 7 midrangers and the Redmi K20 flagships.
Now, the company is ready to expand beyond the smartphone borders and on August 29 it will introduce a huge 70" Smart TV, the brand manager Lu Weibing confirmed.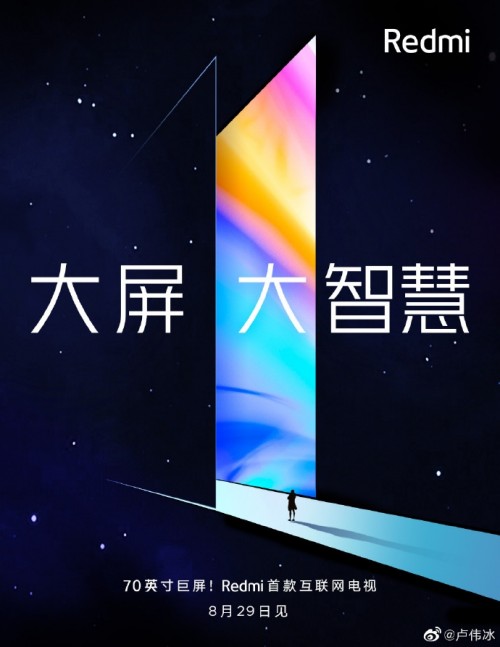 The sub-brand might be new to the TV business, but its parent company sure is not. It currently has plenty of Mi TV options across the globe, latest being the affordable 4A and 4C series.
The six-month-old Xiaomi E65A is currently CNY2,999 ($425), we would love to see the new 70" TV be in the same ballpark since Redmi is a more affordable brand than its parent. We'll know for sure, come next week.
Source (in Chinese)
For same price as Xiaomi sells their 70 inch screen sony is making maybe 37 to 42 inch and even that outdated TV which would be last pieces on stock which noone wants. Its good to see that xiaomi is winning everywhere.
1. Its not that bad 2. Bravia come from Sony which cost 5 times more. Thus is not an option.
?
Sony has great if not perfect TVs but i think LG is almost at the same level as Sony. I agree about Samsung about their marketing (they have good quality but not the same as the other 2).