Samsung's refurbished Galaxy Note7 units are almost ready to launch, as it turns out. The refurbished model will be called Galaxy Note FE, a new report from the company's home country of South Korea claims. We've heard this name before, but Galaxy Note7R has also been floated in the rumors as a possible moniker for the handset.
Anyway, the Note FE is apparently set to launch in Korea on July 7, one week later than initially thought. The reason for the delay is that Samsung decided to make more units available - 450,000 compared to the 300,000 it originally planned. That's a 50% stock increase so we assume the Korean carriers are confident that they'll sell these quite well.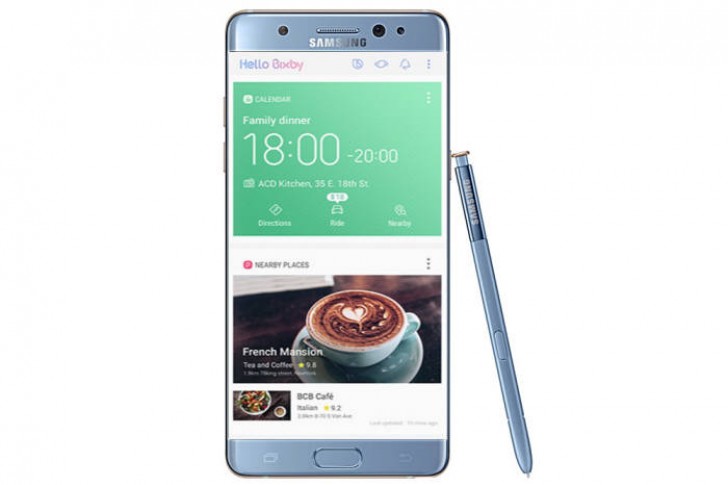 The Note FE will be the first smartphone in that series to come out with Bixby preinstalled, the same report says. That, however, only refers to the Bixby Home feed of cards that resides to the left of your leftmost homescreen. It looks like Bixby Voice, the virtual assistant you can talk to (at least in Korean), won't be included.
The refurbished models will retail for around KRW 700,000 (about $618 or 552€ at the current exchange rates). It's unclear when the Galaxy Note FE will hit other markets, but we do expect its global debut to be made in South Korea - so wherever else it launches, it will do so after July 7.
A
FE stand for Fire Expected???
ADVERTISEMENTS