A rendered image was posted to Chinese social network Baidu that compares the upcoming Nokia Lumia 830 with the current Lumia 930 flagship. The design fits what we've seen in real-life leaked photos.
Both have the same screen size, 5 inches, though the Lumia 830 is a bit taller. The Nokia Lumia 930 measures 137 x 71mm, while certification data from Brazil puts the Lumia 830 at 139.4 x 70.7mm.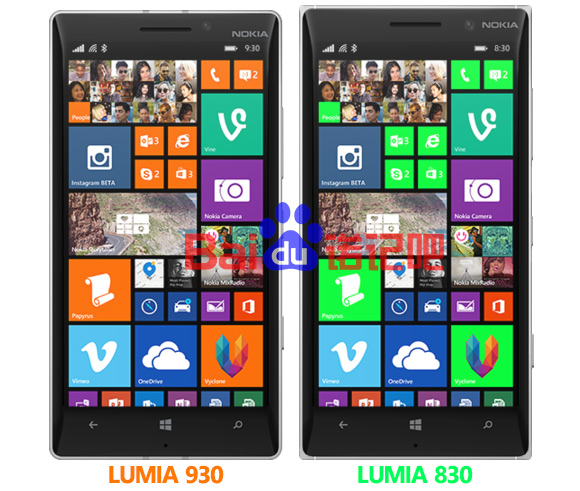 As for the screen, it is reportedly an IPS LCD instead of the AMOLED used in the 930. Previous rumors about the Lumia 830 put the screen size at 4.5-4.7 inch and 720p resolution. Unfortunately the Brazilian certification info is mum on that, so pick which rumor to believe.
The new mid-range phone is expected to have the same 20MP PureView camera of its big bro but be powered by a Snapdragon 400 instead of 800 (which would be partially made up for with the move to a 720p screen). The phone sports Microsoft Mobile branding and will be unveiled at IFA in early September.
g
nokia use used hardwares , only two years life
a
i don't think so. but it makes sense to expect glance screen functionality. also AMOLED display can also have that, AFAIK
F
Nobody cares. Go away, troll.