There's just two days left until RIM unveiles BlackBerry 10 and a batch of new devices to go with it. The most interesting of those will be the BlackBerry Z10, which we now get to see in some nice 3D images.
Granted, we've seen the BlackBerry 10 numerous times before (on video too), but these rendered images look so impressive and are so skillfully made that they make the smartphone look its best.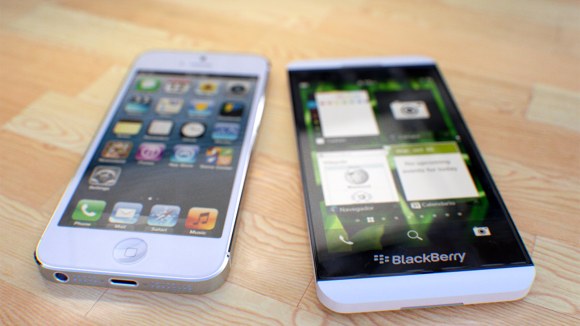 Looking at the images, we can't help but feel confident that RIM has a strong chance of getting back on the smartphone map. It should also be noted that the Z10 looks really impressive in white.
Now, we do realize those are just rendered images and the smartphone might not look as appealing in real life, but the good news is we only have to wait two more days to find out.
Here are some more images by Marin Hajek.
Hajek has even been kind enough to provide the BlackBerry Z10 3D models for everyone to enjoy.
A
While I appreciate your comment and your passion for wanting a company that does not affect your everyday life to die...I have to just say that the statement you made with most bb users use whatsapp is just plain ignorant...
A
Call me stupid...but am I the only one who thinks that this doesn't look like an iphone 5?
J
Actual research reported in Australian newspapers. Most Australian smartphone buyers do not down load apps or games.
ADVERTISEMENTS