Samsung Galaxy Note7 users in Canada who participated in the exchange program have started receiving their replacement units, presumably making Canada the first country where new Note7 devices have begun shipping. The company had earlier given a shipping date of September 19.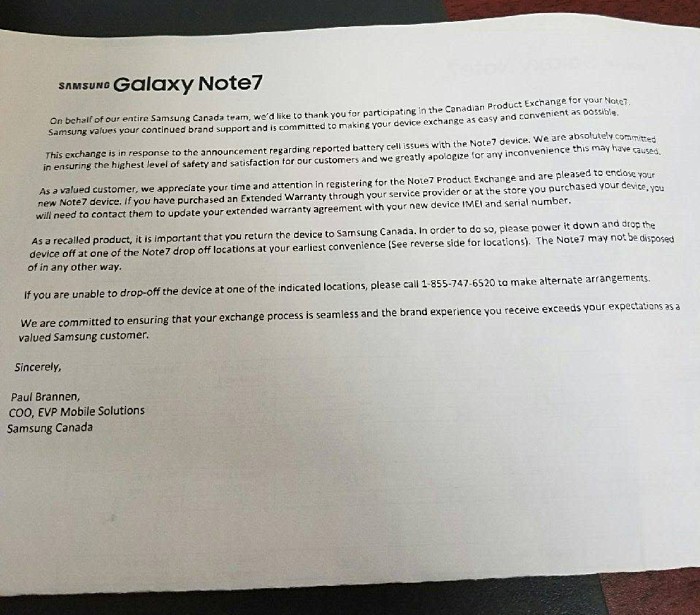 While there have been reports that the new lot will have a blue S on the box as well as green-colored battery indicator instead of white, that appears not to be the case with the units that have so far arrived in Canada. There's, however, a small black square on the box label.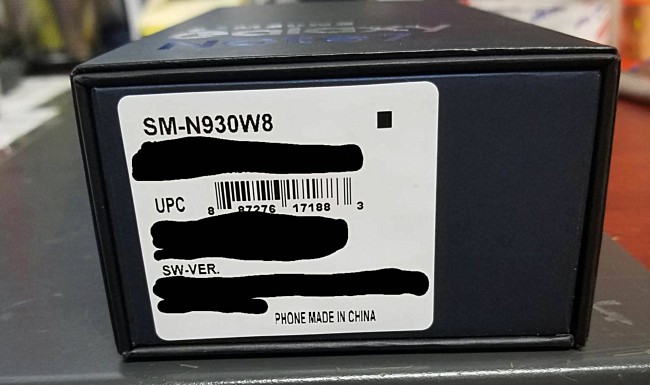 If you are in the US and have participated in the Galaxy Note7 exchange program there, it's worth knowing that the South Korean company has confirmed that replacement stock will start arriving in your country by September 21.
D
Do you even try to use it? The stuff people call brains. The S6 Edge+ is still sold as new in stores today.... Take the Samsung glasses off and you will be more pleasant.
D
What Samsung have done to avoid battery in Note 7 from explosion?
D
Both are made in China. Iphone: Screen is Sharp and made in China. Main board is Foxconn made in China. CPU Samsung and its made in China. Ram Hynix made in China. Camera Sony Also made in China.