According to a report from industry insiders Apple will announce three iPhones in 2020 with new screen sizes and all using OLED panels.
The screens will range from the reasonably compact 5.42-inch through a 6.06-inch and all the way up to a 6.67-inch Max model.
The smallest will likely take the place of the current 4.7-inch iPhone 8, the 6.06-inch model will replace the 5.8-inch iPhone XS and the 6.67-inch will replace the 6.5-inch iPhone XS Max. If this report proves credible it's entirely possible that the new iPhone's won't be much bigger than the current ones as the screen size increase will be at the expense of bezels.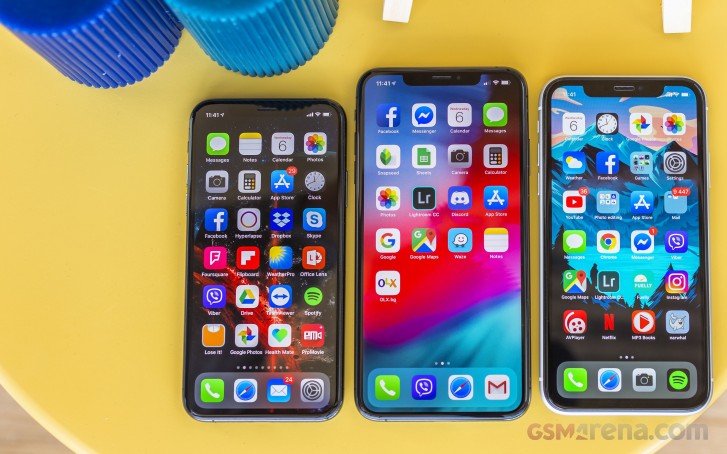 We've heard differing reports concerning Apple's planned move to OLED. Initial sources claimed an all-OLED lineup as early as 2019 but it's more likely that Apple will be ready for the move in 2020.
This means that this year we'll likely get an LCD iPhone XR successor and two OLED iPhones with a third ultra-wide camera.
One interesting though - 2018 is the iPhone's incremental "S" year and 2019 is expected to bring the new iPhone 11, which would mean that Apple will bring a complete redesign of its iPhone lineup in 2020, which would normally be an "S" year. The did once skip the S refresh though, when it moved from the iPhone 7 to the iPhone 8 and iPhone X so it's not going to be unprecedented if it does it again.
m
If you're talking about having the smallest bezels possible, I agree there. I will disagree though about your only options for people to choose phones. Some people simple have to choose based on a compromise. I want a premium phone and a small p...
You didn't comprehend my point: Everyone wants a larger display, but smaller phone. Some people use the metric of their back pockets, some for cargo pants, others for jacket pockets, and some for handbags. Not to mention the variance in hand si...
W
iPhone 8plus is the last iPhone I'll ever use..the last of the mohicans! I can't say goodbye to touchID. It's so useful and easy to work with! I'll never buy the notch phones! Idk what I'm gonna do when the time to update comes