SA: Nearly 40% of Chinese users expected to postpone smartphone purchases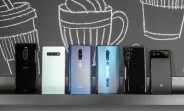 According to the latest report from Strategy Analytics titled "Consumer Purchase Intentions Post Covid-19", a large chunk of Chinese users will postpone their next smartphone purchase. The survey recorded the purchase intentions of 1,300 smartphone owners in China between March 23-25.
An estimated 37% of the surveyed will delay their next smartphone purchase in light of the pandemic. In addition, 32% of users planned to upgrade to a 5G device but will wait out instead. Around 28% will proceed to buy a new phone as they had planned before the coronavirus outbreak while 9% answered they won't buy a new device under any circumstance.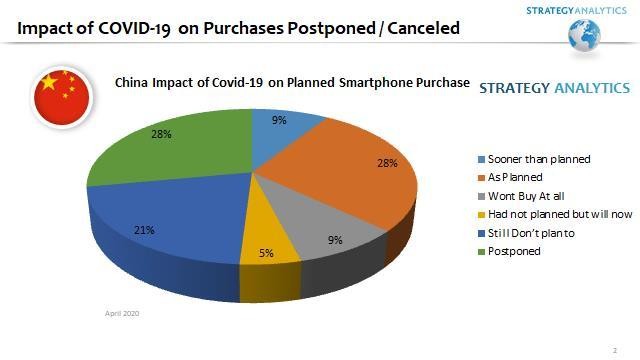 Smartphone purchase trends in China
On the other hand, the report mentions that 41% of the Apple users in the survey are planning to upgrade to the new iPhones when they release regardless of the current situation. According to Strategy Analytics, while supply chains, factories and retail shops are slowly getting back to normal working conditions, consumer demand will take significantly longer to recover with no set time frame.
Vendors and telecom operators will also have to incentivize consumers with tempting offers on new devices in order to see a return to previously estimated sales goals.
p
Look at the current state of the economy and what WTO said about how much the world's productions will be dramatically axed this year, those polls numbers are by far too much of optimistic even sounds fishy.
?
HTC is not in any way comparable to Xiaomi. (HTC has never had a real market.) The primary market of Xiaomi's higher priced phones is China, not Europe, not anywhere outside China. Xiaomi's secondary market is India, but mostly for lower priced ...
?
"The Mi10 costs more in Europe than the iPhone 11." So what? Xiaomi Mi 10 is better than iPhone 11 and it should charge more. Xiaomi knows perfect well why they price the phone they do. They are selling exceptionally well in the domestic market...