Almost $40 billion was spent on smartphone apps in the first half of 2019. The figure comes courtesy of Sensor Tower, which takes into account both Apple's App Store and Google Play downloads. The figure was 15% more than the same period last year meaning we are on track to a new record in H2 and 2019 as a whole.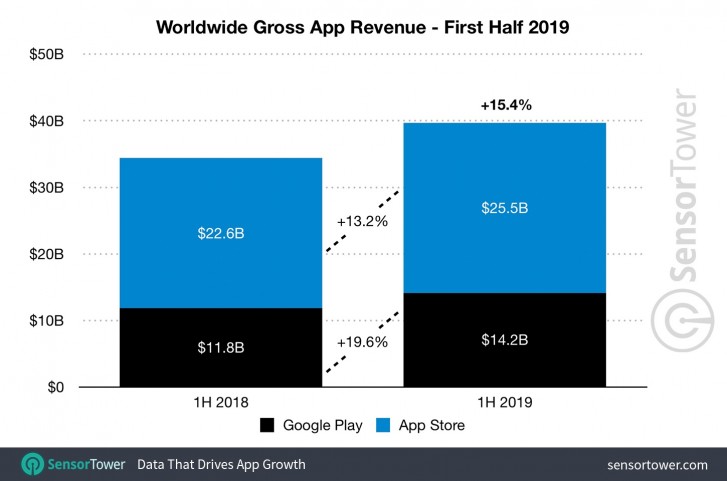 iOS users alone spent $25.5 billion in the App Store for the period, which is a 13% increase compared to H1 2018. On the other side, their Android counterparts shelled out $14.2 billion across Google Play which is near 20% more than last year.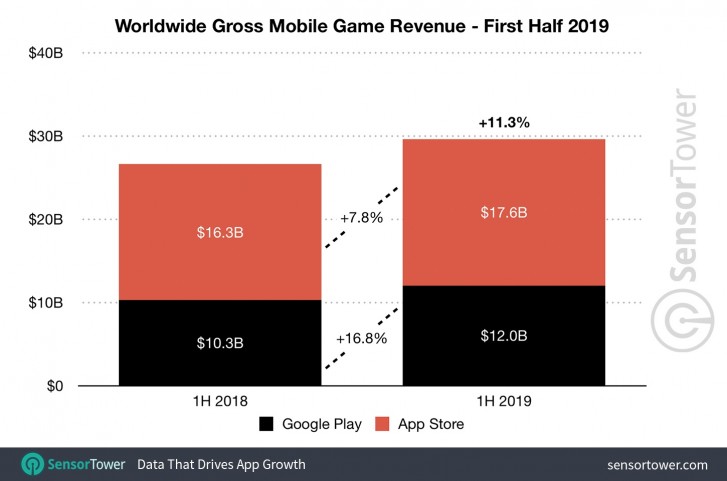 The highest-earning apps were unsurprisingly in the gaming category which brought in $29.6 billion. Tencent's Arena of Valor (also known as Honor of Kings) brought in $728 million across iOS and Android. Second place was for Fate/Grand Order with its $628 million revenues followed by Monster Strike which totaled $566 million.
In the non-gaming world, Tinder amassed the largest fortune with $497 million followed by Netflix with its $399 million and Tencent Video which brought in $278 million.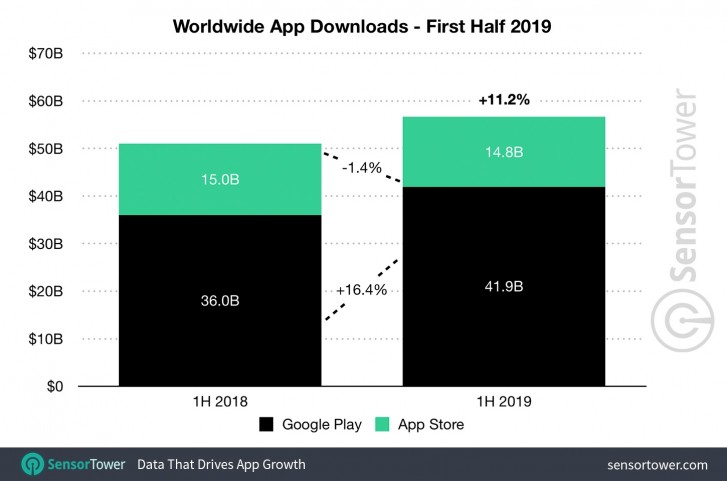 In terms of total app downloads, H1 2019 saw an increase of 11% despite a slowdown in iOS installs. 56.7 billion apps were downloaded for the period with Android accounting for nearly 42 billion of those while iOS installs were only 14.2 billion.
As a whole Apple's platform still generates almost 2 times more revenue despite having 1/3 of the installs.
The most downloaded apps across both platforms continued to be lead by WhatsApp, Messenger and Facebook. TikTok and Instagram complete the top five.
A
No numbers on non-Google devices, non about Chinese Android phones and what about Windows store? :o