Report estimates 5-7 million Samsung users to switch to iPhone 7 following Note7 discontinuation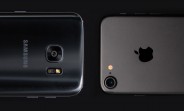 Following the Note7 discontinuation, the question naturally on everyone's mind is: Which phone will people switch to that meets the needs of Note7 and/or Samsung users alike. Many in the tech industry mention the LG V20 as a viable replacement, or maybe even the Google Pixel phones (another survey showed a small percentage of people who are switching to Google's phones).
For the average consumer, market analysis firm KGI's Ming-Chi Kuo estimates that up to 5-7 million Samsung customers will be switching to the iPhone 7 this year. This is mostly thanks to Samsung users who will lose faith in Samsung which will "have a tendency to like iOS and camera features, making the new iPhone an attractive sale".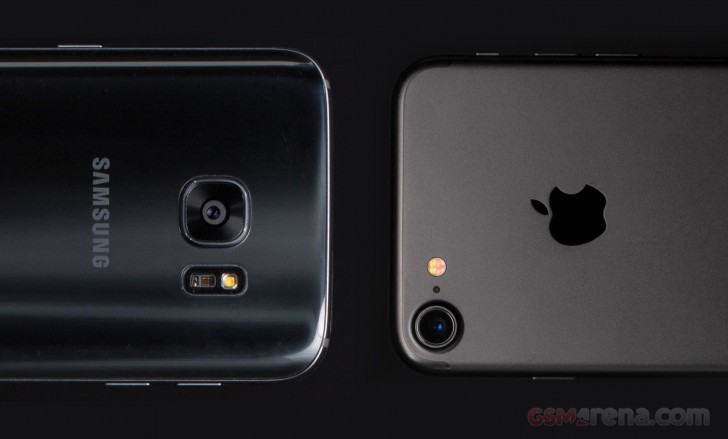 Samsung Galaxy S7 and iPhone 7
Approximately 12 million Note7 orders were placed, and the same firm estimates at least 50% of these orders will convert to sales for either the iPhone 7 or (and more likely) the iPhone 7 Plus, with its similar price point and dual-camera setup.
But as a true Android replacement, many who have been turned off by Samsung might turn to the LG V20 or the Google Pixel XL. Though, some Note7 users love the 5.7 inch screen size, which the Pixel XL doesn't offer.
Many will argue whether the iPhone 7 will be able to win over a loyal Samsung customer, but given the circumstances as Samsung's biggest competition, Apple is best positioned to win over many consumers from a marketing standpoint, as well as the fact that at least one friend can convince them (or try to) that the iPhone would be the best buy and with added ecosystem features like iMessage and Facetime.
Do you think the forecast is totally inaccurate? Or do you think Samsung's booboo really messed with its reputation enough for that many customers to switch operating systems?
D
Let me understand. So, some phones blew up. Samsung did a recall. Some people fake a fire in order to sue Samsung. Now, a well known apple-connected news leaker based in the America where Donald Clown and Hillary Corruption are fighting to be t...
?
I glad im not part of those 5-7 million switching to iPhone. I don't know where get those statistics from. I hate how the media come up with bs just to gather internet traffic.
D
That's a bit silly. I'd say majority would shift to the s7 edge. At most around 30% would switch to iPhone imo. With 20-30% looking for another android offering, namely lg or google.