IDC: Hearables market on the rise, but smartwatch sales have declined in Q1 2020
Q1 of 2020 has seen a significant growth in the wearables market, according to the latest report from IDC. The analysts include not only smartwatches and fitness trackers in the category, but hearables (AirPods and competitors) as well, which has seen an uptick in demand during COVID-19.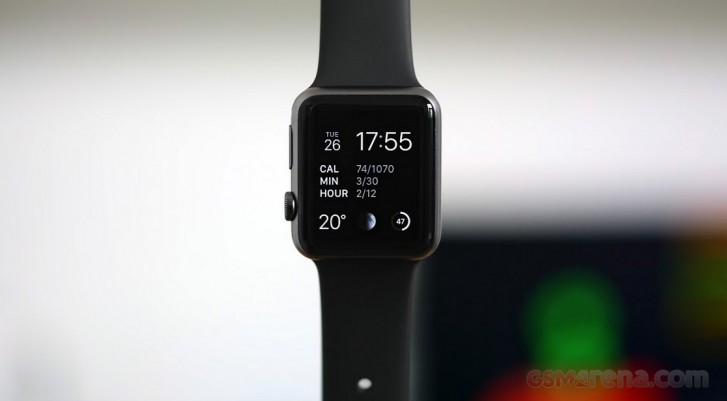 Hearables, including headphones and earbuds, are becoming an increasingly popular category in the tech space. With COVID-19 forcing many people to work or be productive from home, the demand for personal audio devices has risen, and the numbers reflect this. Apple has seen an increase of 59.9% YoY from 13.3 million units of wearables shipped in the same quarter of 2019, to 21.2 million units in Q1 of this year.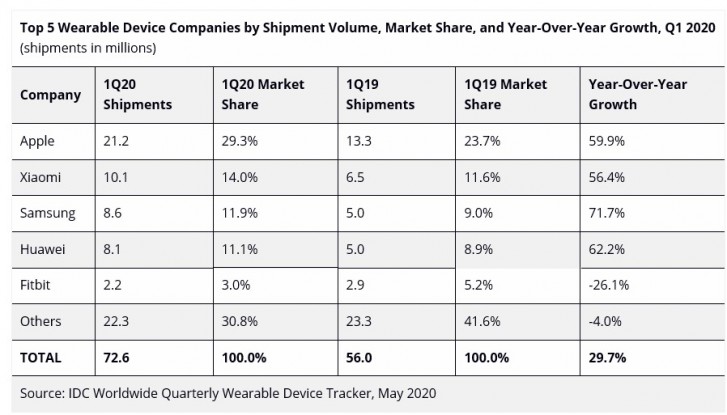 Xiaomi's got the second biggest chunk of the global market with 10.1 million units shipped this quarter - up 56.4% from last year. Samsung ranks third and its hearables accounted for 74% of its shipments during this quarter. The latest generation of Galaxy Buds+ is very successful and Samsung saw the highest growth YoY at 71.7% shipping a total of 8.6 million units.
Meanwhile, Fitbit saw the biggest decline since its manufacturing is concentrated in China and the lockdown interrupted the supply chain. FitBit also has no hearable category. Fitbit is down 35.7% YoY. 72.6 million wearables were shipped globally compared to the 56 million in the same quarter last year.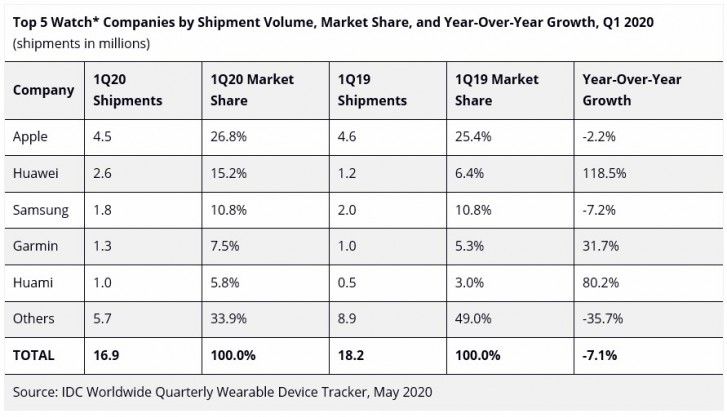 Although Apple Watch sales have slightly declined this quarter, the growth of Apple hearables (which includes AirPods and Beats) is carried through the decline of Apple Watch sales. Huawei saw the biggest growth, selling 118.5% more watches relative to the previous year. Huawei's 2.6 million watches sold ranked second for the quarter. Apple was first, selling a total of 4.5 million watches this Q1.
Garmin and Huami (manufacturer of Xiaomi and Amazfit watches) both saw growth of 31.7% and 80.2%, respectively. The overall number of watches shipped has decreased by 7.1% YoY for a total of 16.9 million watches shipped globally, this is down from 18.2 million in Q1 of 2019.
W
I don't have a "smartwatch" because the battery life is useless, it needs charging everyday. My proper watch never needs charging as it's solar powered and is always accurate as it's radio controlled. In my work my phone has to be switched off ...
ADVERTISEMENTS